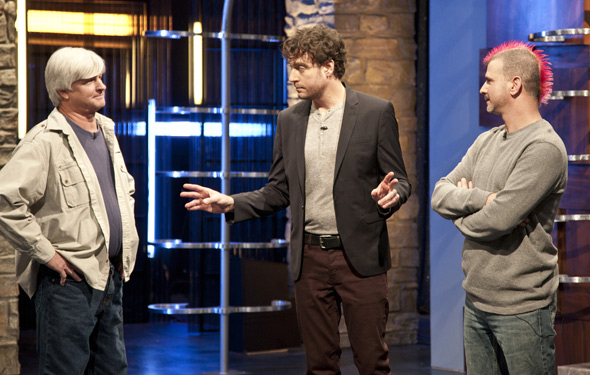 Season 1, Episode 7
First Love
Immortalizer Dave Houser battles challenger Erich Carter with the theme "First Love."
Show Full Recap
Full Recap
Theme: First Love
Immortalizer: Dave Houser
A three-term President of the Pennsylvania Taxidermy Association known for his signature mohawk, Dave Houser has more than 50 first-place ribbons to his name, including the coveted Governor's Award. The self-taught traditional taxidermist specializes in waterfowl and game birds, and competes in the Masters division in both categories.
Challenger: Erich Carter
A taxidermist for over 40 years, Erich Carter has also written for Taxidermy Today magazine for 20 years. According to him, "If it walks, crawls or flies, I've probably mounted it." Carter has won ribbons at the National and World Taxidermy Championships, and his clients include A-list celebrities and sports superstars.
The Competition:
Immortalizer Houser pledges to "think outside the box" with a piece symbolizing the birth and death of Jesus. Two baby lambs lay sleeping at the bottom of a manger, above which stand three doves on top of a cross. Judge Paul Rhymer appreciates the skill-level necessary to mount doves and create "carcass casts" of the lambs.
Challenger Carter gives commercial taxidermy a rogue twist in a scene which features a male bird looking down on a female tending their baby. Placing toucan heads atop barnyard chicken bodies, he creates a new breed he dubs "choucans." Judge Rhymer commends the overall composition and whimsy of the piece.