Press
TV Guide Goes Behind the Scenes of Season 3; EW Debuts HUMANS Trailer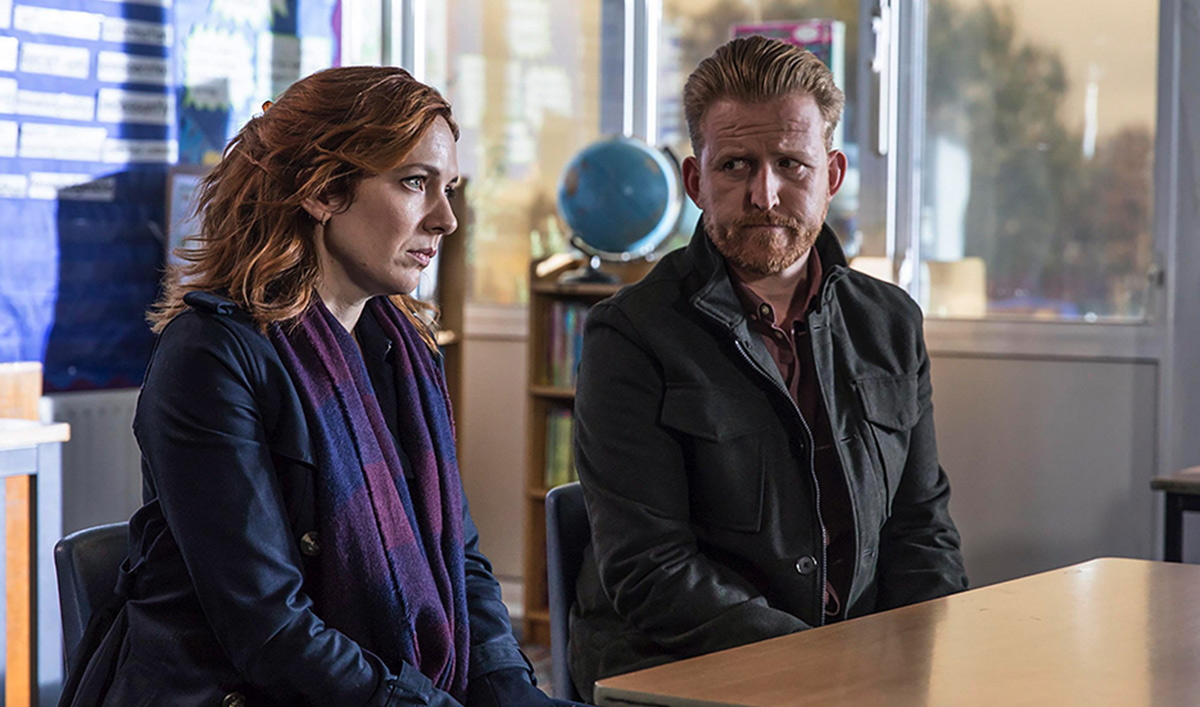 This week, TV Guide goes behind the scenes of Season 3, while Entertainment Weekly debuts a new trailer. Plus, Gemma Chan discusses the new season with Ireland's Independent. Read on for more:
• TV Guide previews Season 3 with a behind-the-scenes look and quotes Emily Berrington (Niska) saying, "It's been really amazing that we ended Season 2 on this huge, epic set piece and then we're starting this season with probably an even bigger set piece and stunts and explosions and so on. I feel like they're trying to top Season 2 already."
• After viewing a Season 3 trailer, Entertainment Weekly surmises, "Clearly, the fight for freedom and understanding between humans and synths won't be easy; even the official key art for Season 3 shows how everyone's a target, not just the synths."
• Gemma Chan tells Ireland's Independent that HUMANS is "tapping into that sense of unease a lot of us feel with technology that has now become part of our everyday lives. And we're only just waking up to things like the surveillance that goes on, and I think the show really taps into that paranoia, that worry."
• The end of Season 2 "saw every synth around the world gain consciousness in its thrilling finale. Now, the…trailer for Season 3 sees the Hawkins family and the entire world dealing with the consequences," ComicBookMovie.com says.
• The Digital Fix views the trailer too and enthuses, "The first two series are some of the most satisfying and tightly scripted television we've seen on British TV so we have high hopes that the third continues the excellent run of form."
• Chrome Unboxed, writing about being "deeply shaken" by Google Duplex, notes, "The fantastic show HUMANS from AMC comes to mind. In that show, the underlying question being raised is this: 'What constitutes humanity? When AI becomes self-aware and conscious, does it deserve rights?'"
For the latest information and exclusives sign up for the HUMANS Insiders Club.
Read More