Press
Deadline on Season 3's Major Theme; Gemma Chan Chats With BBC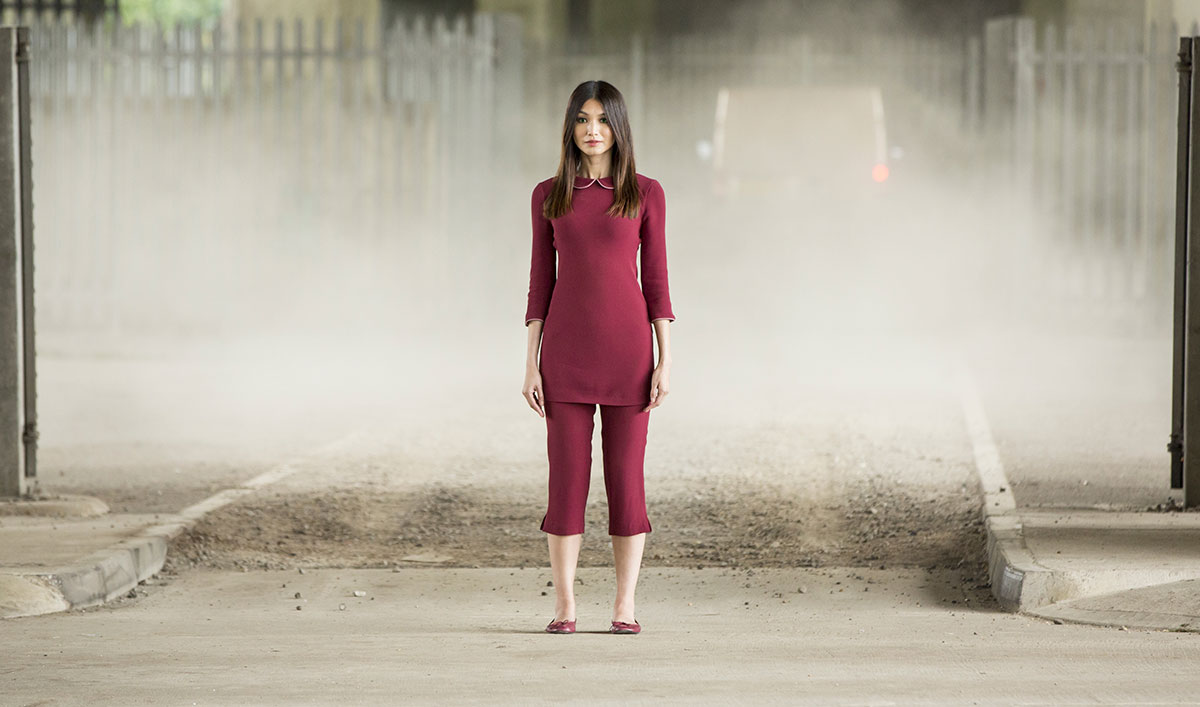 This week, Deadline explores Season 3's main theme, while Gemma Chan talks to the BBC about Mia's struggle. Plus, one of the showrunners speaks with Digital Spy about a possible Season 4. Read on for more:
• "The major theme of series three is how two species can live together in harmony and whether that's possible," Vicki Delow, a new producer on the show, explains to Deadline.
• Gemma Chan tells the BBC that Mia "ended up in this kind of default position of being the face of the synths, and she's struggling with that. She doesn't feel that they're achieving what they hoped to achieve in this past year."
• Discussing a possible Season 4, Jonathan Brackley says to Digital Spy, "As we're writing and developing a series, we can't help but imagine where it goes next. We get close to the end of writing one and sort of imagine how the beginning of the next one starts. So we have ideas."
• Tom Goodman-Hill explains to Den of Geek that Joe's decision to move to a Synth-free town is "the best thing he's done so far, because at least he's sticking to his guns, he's following through his logical process which is that he wants to get the children away from AI as much as possible."
• Collider.com focuses on a featurette where the cast and creators talk about what to expect in Season 3, as well as "the political and ethical ramifications of Synths and humans living side by side. If you've been watching, you'll know that the series has always done an exceptional job of exploring these nuances."
• Emily Berrington teases to Digital Spy, "I was talking to Katherine Parkinson about it last week, and we agreed, the last two episodes are some of the best writing for TV I've ever read. Ever. It's really, really good."
• TV Insider showcases "an exclusive first look at the season via a featurette showing the creation of the new Synths — something never seen on the show before!"
• Asked by Radio Times if she's tech-savvy or a Luddite, Gemma Chan replies, "Somewhere in between. I know a little bit because of doing HUMANS and a documentary on artificial intelligence I made for the last series. I know just enough to make me uneasy!"
• For his part, Tom Goodman-Hill shares with Metro whether he'd own a robot or not, saying, "I would have said yes after the first series of HUMANS but after the current series, absolutely not."
• Digital Spy puts Gemma Chan, Emily Berrington and Tom Goodman-Hill through The Human Test, an app created for Google Home and Amazon Echo that "determines whether the user is human or Synth."
• HUMANS "returns to TV this year, and there are plenty of returning and new faces to get your head around," notes Radio Times, which provides a guide to Season 3's main cast.
• Three If By Space enthuses, "If you haven't watched the first two seasons of BAFTA-nominated sci-fi TV series HUMANS, you're missing out! Imagine a slightly skewed present, set in the UK, filled with helpful and seriously human-like robotic 'Synths' – the 'in' appliance. Nothing could go wrong here, right?"
For the latest information and exclusives sign up for the HUMANS Insiders Club.
Read More