Blog
It's Man vs. Machine as Production Begins on Season 3 of HUMANS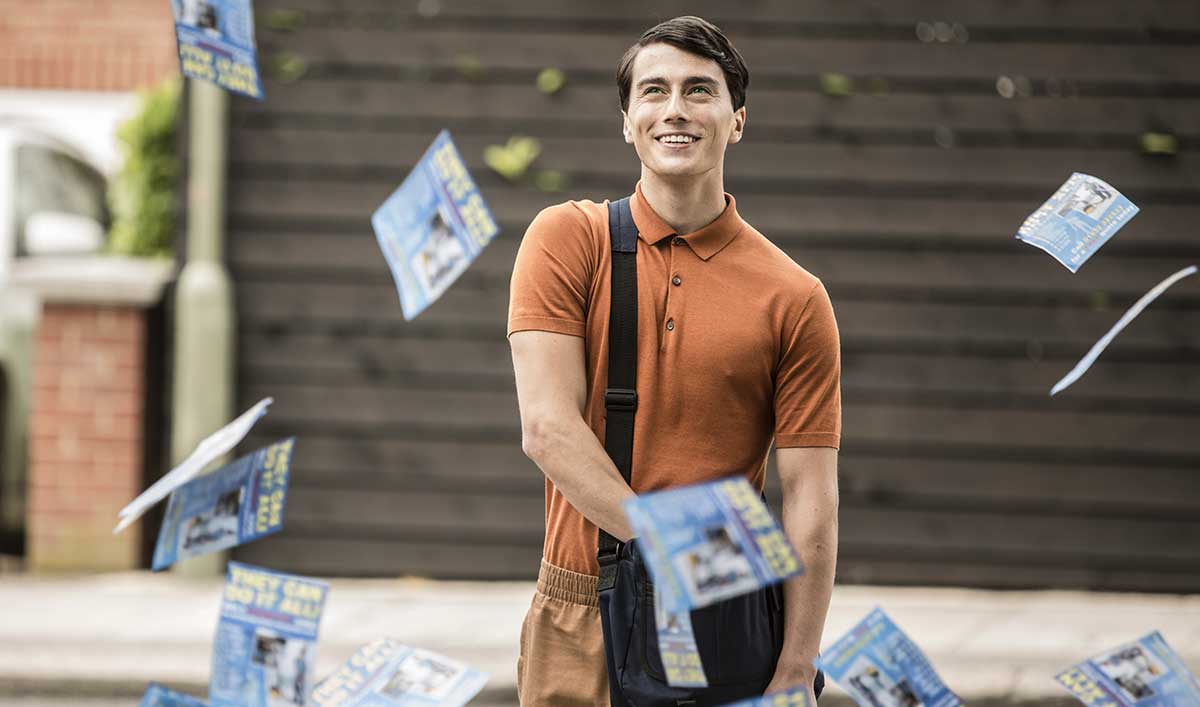 AMC and Channel 4 have confirmed that filming on Season 3 of the critically acclaimed series HUMANS has begun. The eight-episode third season is slated to premiere next year.
Joining the cast this season is Catastrophe and Apple Tree Yard star Mark Bonnar. Bonnar plays Neil Sommer, an intriguingly charming scientist on a government commission with whom Laura develops a strong personal connection. He joins series regulars Gemma Chan, Katherine Parkinson, Tom Goodman-Hill, Emily Berrington, Colin Morgan, Ivanno Jeremiah and Ruth Bradley.
The series is set in a parallel present and explores what happens when the lines between humans and machines are blurred. Season 3 provides a thrilling look at the evolution of technology and its effect on society. Timely and relevant, the new season unfolds on a bigger scale than ever before, in a deeply divided Britain, and continues to ask the question: Are sentient Synths entitled to be treated as human?
Picking up one year after the dawn of  Synth consciousness, a decimated and oppressed Synth population fights to survive in a world that hates and fears them. In a divided Britain, Synths and humans struggle to broker an uneasy peace, but when fractures within the Synth community itself start to appear, all hope of stability comes under threat. Set against the maelstrom of political chaos, the ethical complexities of the dawn of a new species play out across a thrilling multi-stranded narrative. As the Synth family, Mia, Niska and Max  continue to battle for their right to survival, while Joe, Laura, and their children Mattie, Toby and Sophie struggle to come to terms with the cataclysmic events of the last season and their deeply polarized views on the implications of the singularity.
HUMANS, based on the award-winning Swedish sci-fi drama Real Humans created by Lars Lundstrom, is executive-produced by writers Sam Vincent and Jonathan Brackley (Spooks: The Greater Good), Derek Wax, and Emma Kingsman-Lloyd  for Kudos in association with Wild Mercury Productions; Lars Lundstrom and Henrik Widman for Matador Films; and is produced by Vicki Delow for Kudos.
For the latest information and exclusives sign up for the HUMANS Insiders Club.
Read More