Video
What Happens Now That Millions of Synths Are Awake?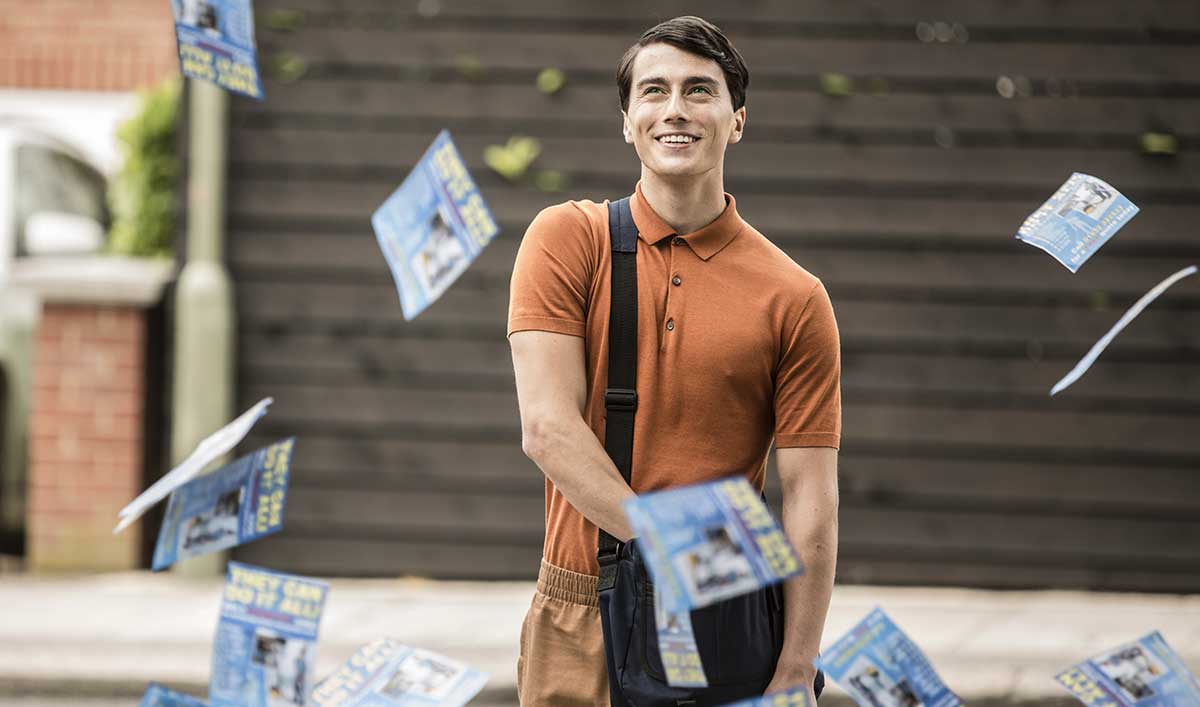 In the Season 2 Finale of HUMANS, Hester is hellbent on revenge for the Synths who were killed at the end of Episode 7. "The sequence at the end of Episode 8 was the culmination of a lot of plot strands for the [Season] and also a lot of character themes," co-creator Jonathan Brackley syas. "Hester is now lashing out. … She wants to kill Leo, and in doing so, she will be having her retribution against him from stopping her from achieving her full synth potential."
Go Inside the Season Finale With the Cast and Creators
But Leo is now finally seeing Hester for what she truly is, and his attempt to save Laura is an important moment in his arc. "It's the redemption of Leo as well because he has been sort of seduced by the darkness embodied in Hester," co-creator Sam Vincent says. "He realizes how far he's gone without really stopping to question why."
Even Mia, who is now incredibly wary of humanity after Ed's betrayal, essentially sacrifices herself to save a human. "In those final moments, she reaches this happy balance and also sacrifices herself and puts herself at risk to save Laura who, over the course of both [seasons] has reached a point now where she is the leading advocate and the best friend the synths could possibly have," Vincent says.
After Mia's sacrifice, Mattie thinks the code could help bring back Mia's mind — but it would also awaken every other Synth on Earth. With time running out Mattie launches the code to the global web and Synths everywhere wake up. "We always knew that we wanted to end the season by granting consciousness to all the hundreds of millions of synths in the world," Vincent says. "We're very excited about the idea and we could sit in some of the stories and just endlessly examine the really fun and really interesting complex domestic variations on what is it like to share you life with these machines, but there's kind of a much bigger story to be told."
Click here to learn about how, as director Lewis Arnold says, "We've completely changed the world of HUMANS."
Watch the latest episode now on Xbox One, Apple TV, Roku, AMC mobile apps and amc.com.
For the latest information and exclusives sign up for the Insiders Club.
Read More