Video
The Cast and Creators Break Down the "Most Moving and Powerful Scene of the Series"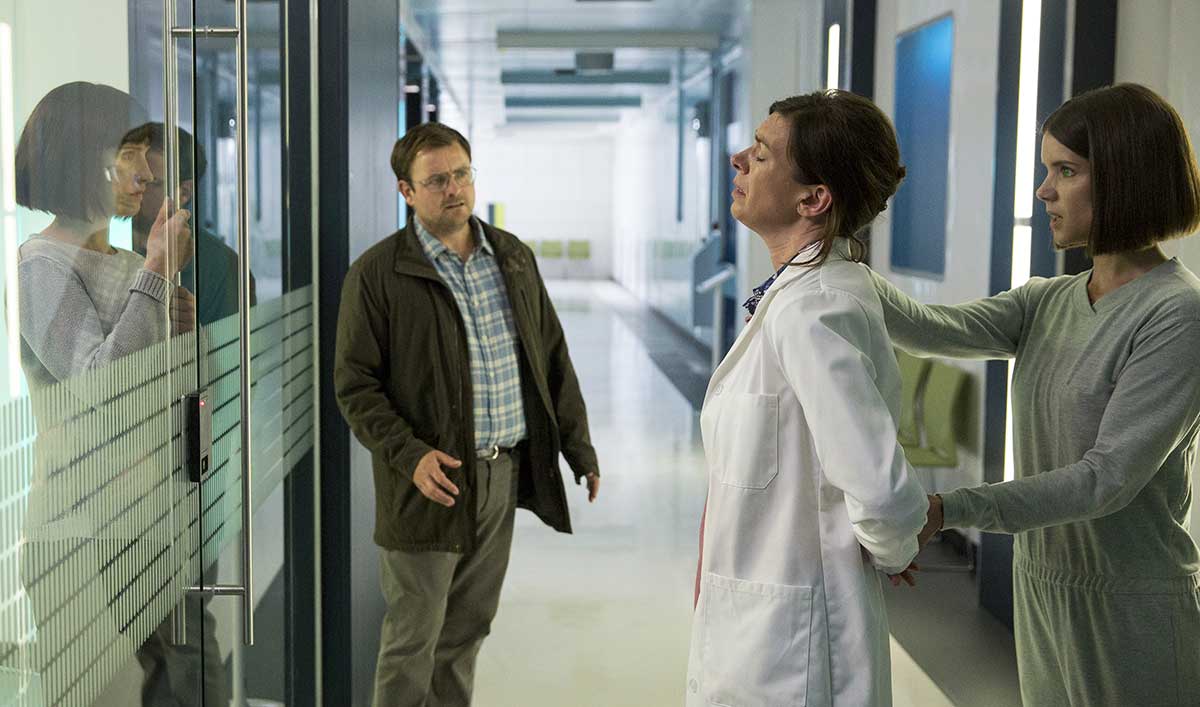 In Episode 7 of HUMANS, Pete gets caught up in Hester's rampage and is tragically killed, while Karen has no choice but to stand by and watch. "Pete's always been a rather heroic character; he's always stuck his neck out to help people and he goes the full distance in this series," executive producer Derek Wax says. "He's prepared to stand up to Hester… and he does pay the ultimate price for that."
Co-writer Sam Vincent says Neil Maskell, who plays Pete, will be very missed in his role, but that he brought the very best of Pete in the character's last scene. "Neil Maskell made the character of Pete his own completely, and in those final moments, he just brings Pete's essential characteristic, which is his deep decency — despite all of his grumpiness and his suspicions, and his flaws, he's deeply, deeply decent."
Go Inside Episode 7 With the Cast and Creators
Wax remarks that the scene of Pete's death was "one of the most moving and powerful scenes of the series."
Meanwhile, Max reunites with Leo in this episode, and Leo may be finally ready to trust Max's wholesome judgment. "[Max] is kind of the moral anchor of the entire ensemble of characters… He understands right from wrong in a very reassuring, lovely way," producer Paul Gilbert says. Adds Ivanno Jeremiah, who plays Max: "Max is and has been love embodied," and after the devastating losses from the ill-fated Silo mission, Max's presence is exactly what Leo and the group needs.
Click here to watch the full video and learn more about the tragic decision to kill off Pete.
Watch the latest episode now on Xbox One, Apple TV, Roku, AMC mobile apps and amc.com.
For the latest information and exclusives sign up for the Insiders Club.
Read More