Video
Is the World of HUMANS Headed for "Chaos"? Watch the Season Finale Now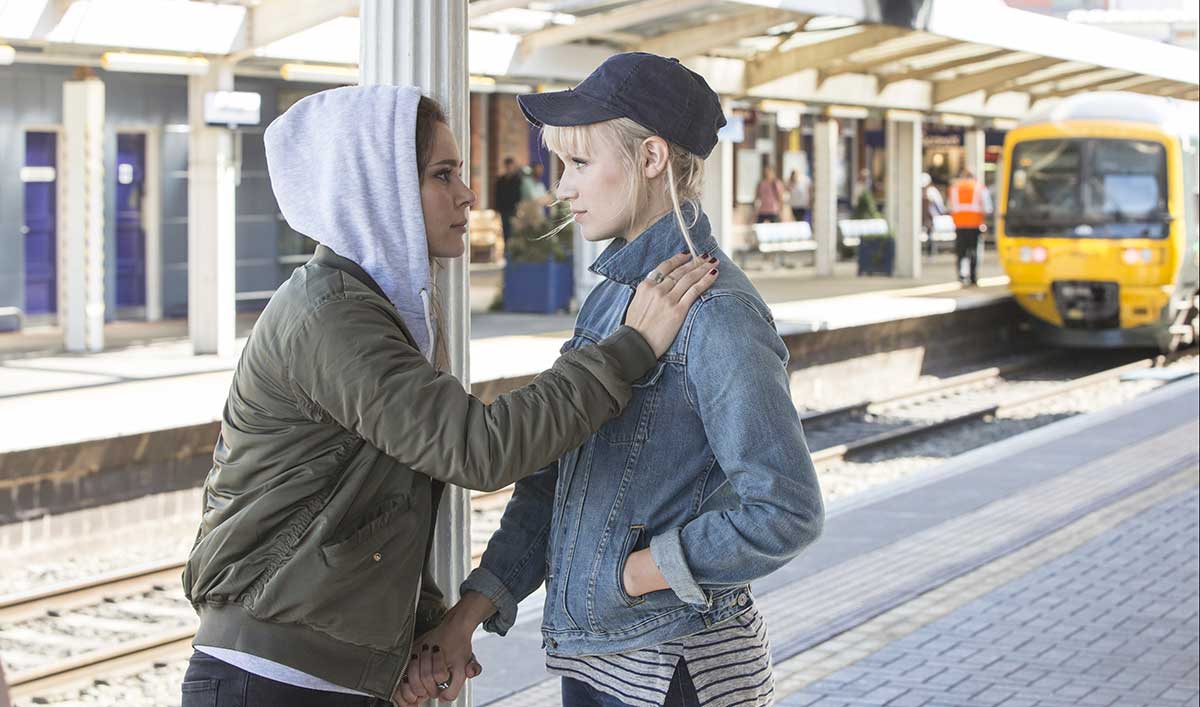 In the Season 2 Finale of HUMANS, Joe tells Laura he wants to move to the Synth-free community so the kids can lead a normal life. When Laura says she doesn't want to "pretend the future isn't happening," it could mean the end of their marriage.
Meanwhile, Karen is despondent after Pete's death. With no one to turn to but the unfeeling child Synth, Sam, she falls into fatal old habits to make the pain go away.
Elsewhere, Niska and Astrid prepare to leave to go back to Berlin, but can Niska leave knowing her family is in trouble? At Qualia, "V" delivers a surprising revelation to Athena about her consciousness. When "V" makes an unexpected move, Athena struggles to deal with the consequences.
Hester arrives at Laura's house and pretends to be a newly awakened Synth. When she discovers Laura has no way of getting to Leo, things turn violent. Could Mia, Mattie and Leo's attempt to save her plunge the world into chaos?
Click here to watch the latest episode now on Xbox One, Apple TV, Roku, AMC mobile apps and amc.com.
For the latest information and exclusives sign up for the Insiders Club.
Read More