Video
How Hester Manipulated Leo Into Crossing a Line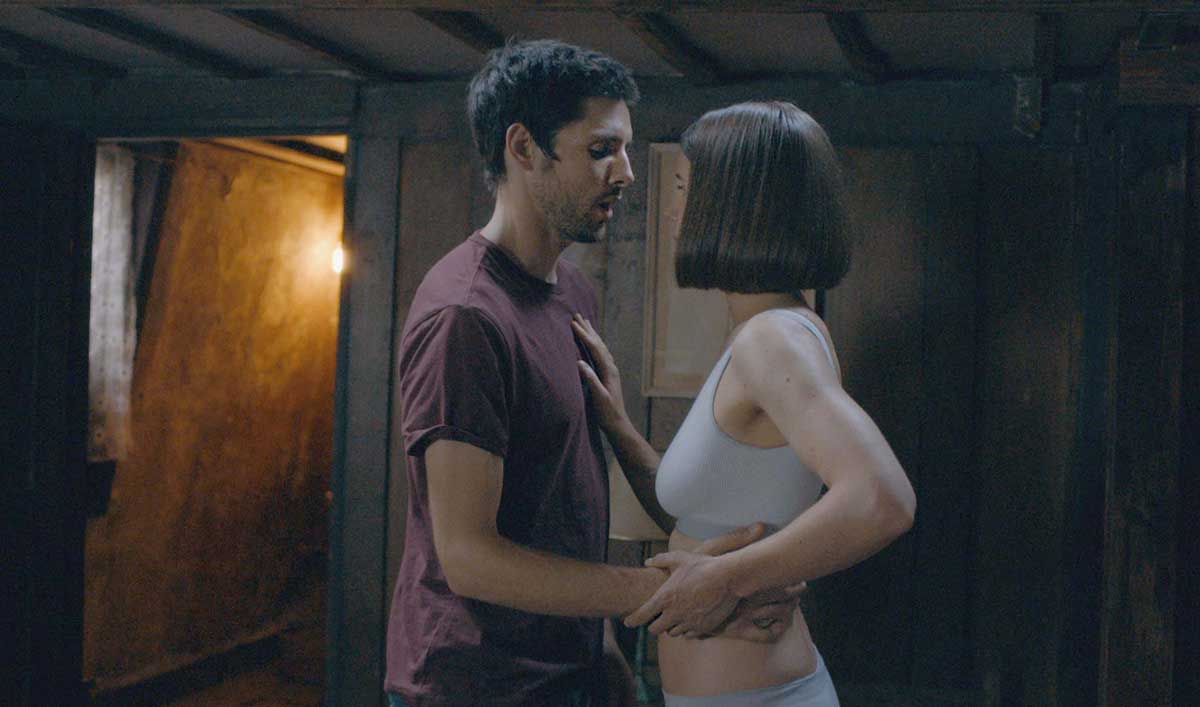 In Episode 5 of HUMANS, Leo crosses a line when he knowingly allows Hester to torture the woman who shot Ten. "Leo starts to get caught up in Hester's zeal, " explains producer Paul Gilbert. "The means with which Hester goes about things is dubious. She isn't afraid to use violence and force to get what she wants — the polar opposite of what Max and Leo are all about." But since Max, Hester's moral foil and Leo's brother, has left the group, Leo has nothing to buffer Hester's penchant for violence. "Leo starts to get seduced to the dark side by Hester, and we start to fear for Leo's soul," Gilbert says.
Adds Sonya Cassidy, who portrays Hester: "Her experiences early on, that are very formative, are extremely negative. She's experienced one type of existence in this new world of hers, so her defensiveness is not informed by enough." Still, Hester pulls Leo further into her chaotic orbit when they sleep together. "Ultimately, Hester and Leo's relationship crosses a line," offers Gilbert. "And Hester is rather brilliant in literally seducing Leo, and once that happens, then there's no going back."
Go Inside Episode 5 With the Cast and Creators
Meanwhile, Niska's trial comes to an end, but she knows something isn't quite right. "I've been thinking on how that would feel," says Emily Berrington, who portrays Niska. "She's been building [a plan] for months and months and months — she left the love of her life, Astrid, for it, she's isolated herself from her family, she's risked absolutely everything that she has, and risked being destroyed immediately, and it hasn't paid off."
Ultimately, Niska makes a daring jailbreak, which Berrington explains was born from a sense of tragic vindication. "She's charged up with this newly found fire of right," she says. "If you're not going to let us be part of what you are, then we're gonna do our own thing."
Click here to watch the full video and learn more about how Leo and Niska are at a turning point in both of their journeys.
Watch the latest episode now on Xbox One, Apple TV, Roku, AMC mobile apps and amc.com.
The two-hour HUMANS season finale airs Mondays at 10/9c on AMC. For the latest information and exclusives sign up for the Insiders Club.
Read More