Video
As More Robots Wake Up, No One Is Safe — Watch Episode 4 Now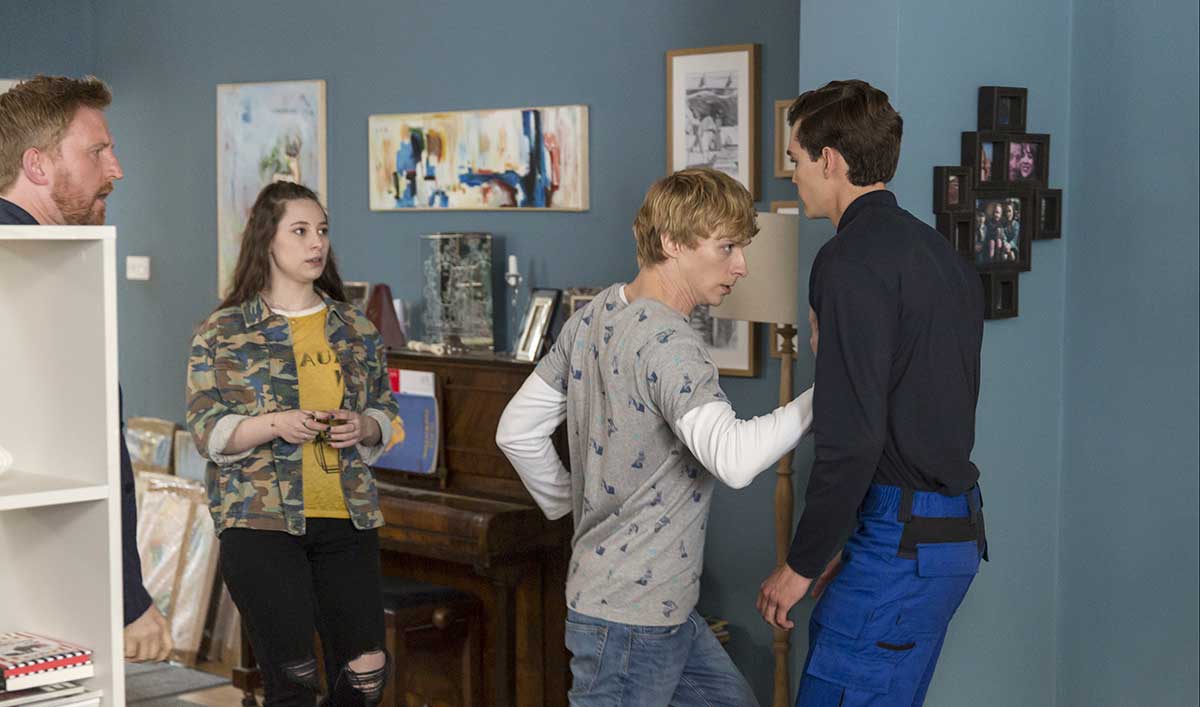 When it feels like Niska isn't making any progress in proving her consciousness, Laura makes a bold move to shake things up. Will the lawyers be convinced Niska is conscious? Plus, after a personal threat on their home, the Hawkins family learns the hard way that not everyone wants Laura to protect Synths.
As Leo, Max and Hester adjust to their lives on the run, Leo and Max disagree about how to help the newly conscious Synths. Will Hester drive a wedge between the two brothers? Meanwhile, Milo makes a visit to Athena in the U.K., where he reveals his past to her — and that he knows more about Athena than she lets on.
Elswehere, Odi adjusts slowly to his new consciousness. As every memory he's ever had comes rushing back with new feeling, he can't help but miss the one person in most of them: George. But how can a robot learn to process grief when every emotion is so brand new? Find out the answers to these questions and more in Episode 4.
Click here to watch the latest episode now on Xbox One, Apple TV, Roku, AMC mobile apps and amc.com.
HUMANS airs Mondays at 10/9c on AMC. For the latest information and exclusives sign up for the Insiders Club.
Read More