Video
Niska's Fight for a Fair Trial Has Only Just Begun — Watch Episode 2 Now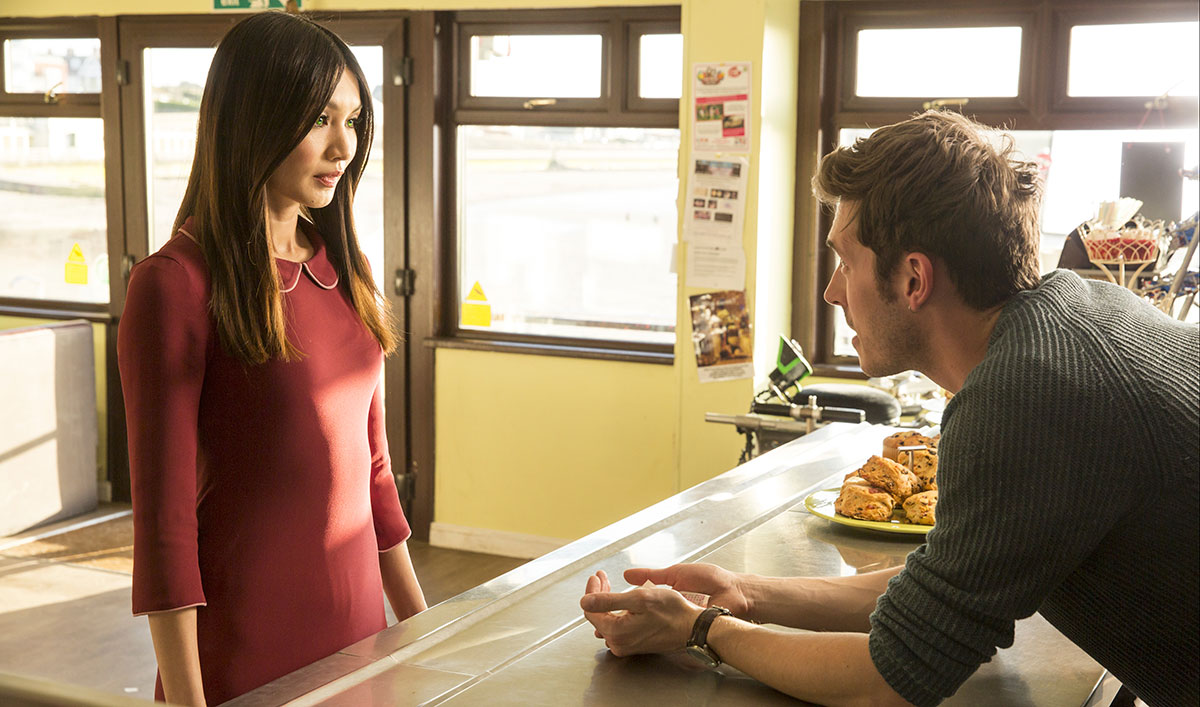 When Niska appeals for Laura's help to be tried for her crime as a human, Laura tries to help her in any way she can — short of representing the Synth herself. Laura makes an arrangement with a top Barrister: If Niska proves she's conscious, she'll be tried as a human, but if she fails, she'll be destroyed, just like any other harmful appliance. But how do you "prove" that something is feeling?
Meanwhile, Detective Sergeant Pete Drummond and Detective Inspector Karen Voss are happily living together in London — despite the fact that Karen is a Synth.
At their hideout, Leo, Max and Hester must face the fact that they can't keep their human hostage forever. Should they set him free and risk his return? Or is the unspeakable alternative even more of a burden to bear?
Plus, in her desperation to help Ed at his seaside cafe, Mia makes a grave mistake. Will she endanger herself and her family?
Find out the answers to these questions and more in Episode 2.
Click here to watch the latest episode now on Xbox One, Apple TV, Roku, AMC mobile apps and amc.com (no login required).
HUMANS airs Mondays at 10/9c on AMC. For the latest information and exclusives sign up for the Insiders Club.
Read More