Video
Inside the Season Premiere – See What It's Like for a Synth to Fall in Love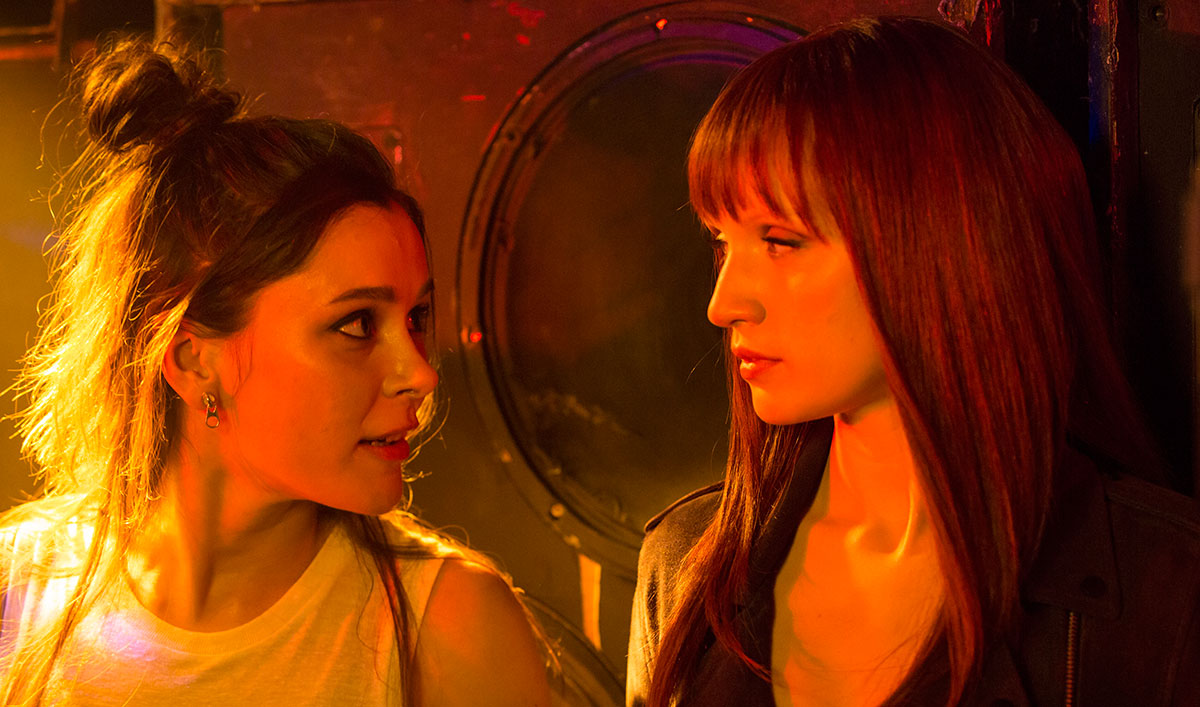 The Season 2 Premiere opens on Niska in Berlin, struggling with whether to release the copy of the consciousness code that she secretly created at the end of Season 1. "Berlin feels like the right place Niska would have gone to, a place she could go without judgment, where she could be free… we find her in a place where she's extremely open to the idea and the possibility of new experiences," director Lewis Arnold explains in this behind-the-sceens look inside the season premiere.
Despite Niska's new solitude, she isn't any closer to making up her mind about releasing the code. "She's working out whether it's the right or the wrong thing to release the code. It's a huge responsibility," Emily Berrington says.
It isn't until she meets an exuberant young woman named Astrid in a nightclub that Niska starts to grow. "This beautiful woman comes into her life and helps her to expand, emotionally," producer Paul Gilbert explains. Adds Berrington:  "I think it awakens something in Niska that she's never felt before, these feelings of love, and desire and an emotional connection with somebody, and I think it's a really big surprise to her to feel these things, and maybe makes her think about humans differently again."
Go Inside the Season Premiere With the Cast and Creators
When Niska eventually makes the decision to release the code, it doesn't play out the way she expects — but it still has world-changing consequences. As new Synths wake up sporadically all over the globe, the cast and creators were excited to explore through such characters as Hester what it would be like for a new Synth to experience consciousness "The newly conscious Synths are almost like children," producer Chris Fry says. "They are being presented this world that they've never seen before." Adds executive producer Derek Wax: "What was interesting for those characters was to explore how they then deal with morality, when they've essentially been newborn into morality."
Will Hester let her dark side overtake her, or will she learn to navigate the moral code of her new reality? Click here to watch the full video.
Watch the Season Premiere on Xbox One, Apple TV, Roku, AMC mobile apps and amc.com.
HUMANS airs Mondays at 10/9c on AMC. For the latest information and exclusives sign up for the Insiders Club.
Read More