Blog
Conscious Synths, New Faces and More Highlights From New York Comic-Con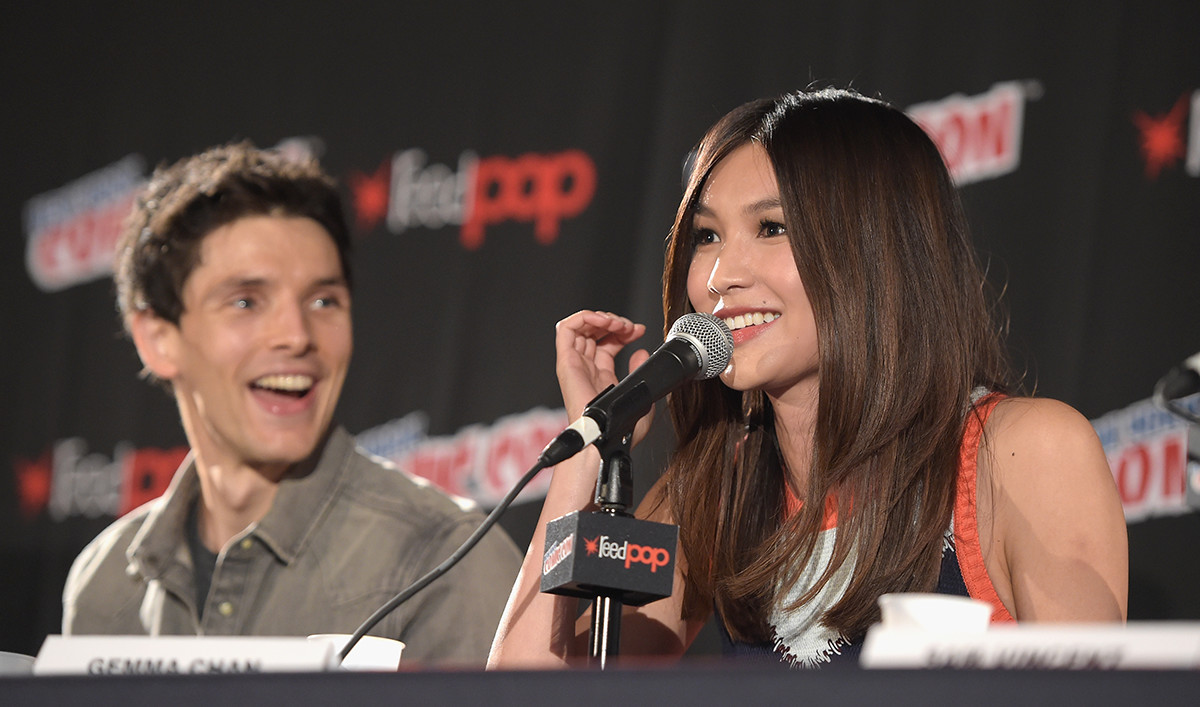 The cast and creators of HUMANS recently invaded New York Comic-Con to give eager fans a tease or two about what's coming in Season 2. Co-creators Jonathan Brackley and Sam Vincent joined stars Gemma Chan, Colin Morgan, Tom Goodman-Hill and new cast member Sam Palladio to discuss everything from the threat of synths becoming conscious to having to re-learn how to play a robot to new characters viewers will meet this season. Check out all the highlights from the panel below.
Conscious Synths? Season 1 ended with Niska riding a  train to an unknown destination with a copy of the code that could make all synths conscious. Will she release it — and what would that mean? Brackley and Vincent outlined the potential dangers of doing so.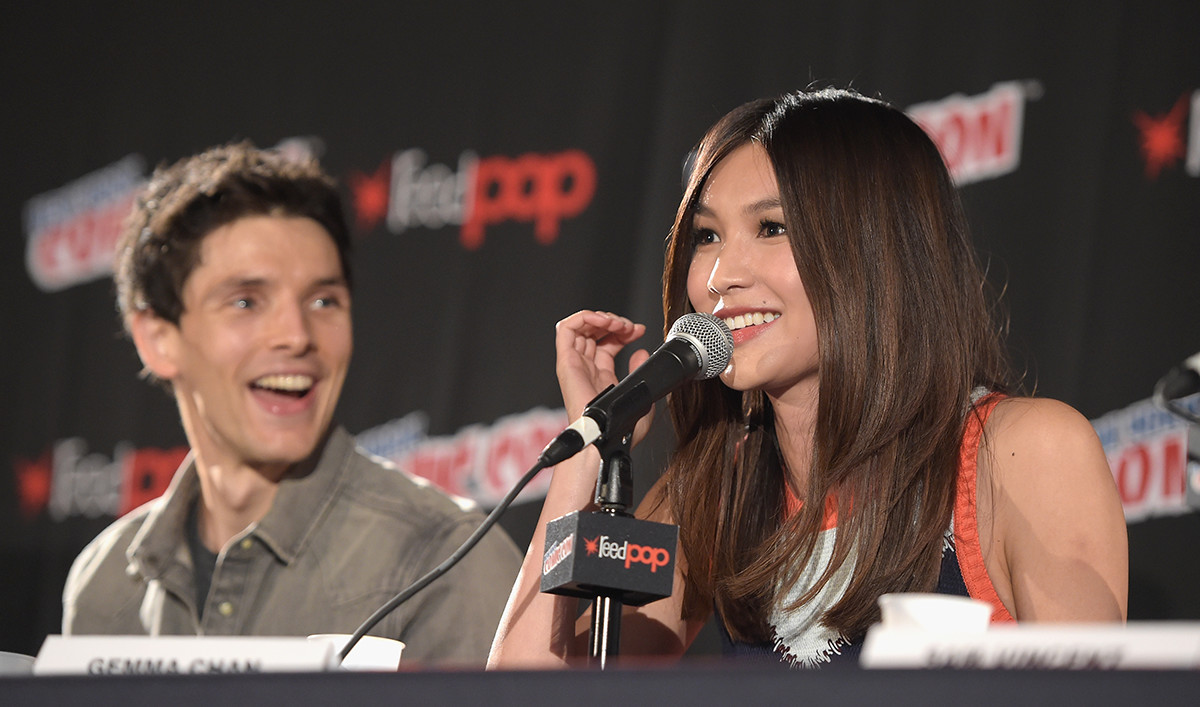 More New Faces: In addition to Palladio, whose character Ed will work closely with Mia, Season 2 will also feature Carrie-Anne Moss (The Matrix) and Marshall Allman (Prison Break, True Blood), two characters working with artificial intelligence with agendas of their own. In this clip, Palladio talks about his character, while Vincent offers some hints about the other newcomers.
Synth (Re)Bootcamp: Although Chan perfected the art of playing an android in Season 1, she admits it took a while to get back into sync as a synth.  Watch as she recalls her first few days at synth bootcamp for Season 2 and explains why even something as simple as walking down stairs becomes an incredibly scary task.
Technology: Friend or Foe? Even though the actors portray a world where humans and robots co-exist, not all of them are particularly keen to think about a world run by machines. In fact, some of them are quite afraid of that future. Click here to see who says "it scares the willies out of me."
HUMANS returns on AMC in February 2017. To stay up to date with all of the latest HUMANS news, sign up for the Insiders Club.
Read More