Press
EW Looks Ahead to Season 2; TVLine Heralds Gemma Chan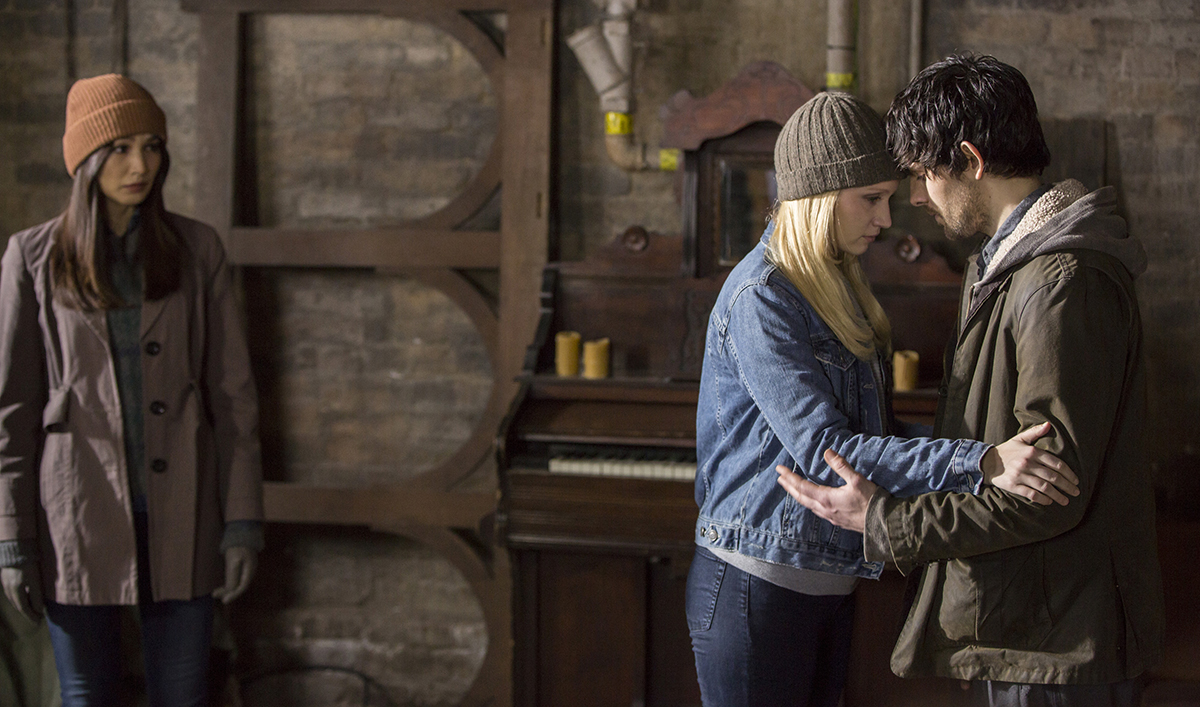 This week, Entertainment Weekly looks ahead to Season 2, while TVLine heralds Gemma Chan's performance. Plus, Katherine Parkinson discusses Humans with Postmedia News. Read on for more:
• Sam Vincent teases Season 2 to Entertainment Weekly, saying, "We do have a new antagonistic force in mind for this show, which is going to come into play and be embodied by a couple of new characters, but I can't say any more than that."
• Gemma Chan is named TVLine's performer of the week because there's "a dazzling degree of difficulty — and an impressive level of nuance" to her work on Humans.
• In a post-finale discussion, Variety learns from Sam Vincent that they were "trying to find an ending that was the best of both worlds. We wanted to offer a degree of emotional closure and satisfaction while still making a tantalizing promise to the audience for the continuation of this story."
• TVLine speaks with Jonathan Brackley, who talks about Joe and Laura and how there's "certainly a note of division that's something we're going to explore in [Season] 2."
• Interviewed by Postmedia News, Katherine Parkinson says she likes Humans' "discussions of ethics. Sometimes the A.I. takes over a little bit, which is also fascinating and zeitgeisty and relevant, but I love that it explores all these other things too."
• Vox says that Humans is "worth watching entirely because of its nuanced approach to the question of being part of a minority that the majority culture utterly despises and how there's not one good solution to that problem."
• io9 explains how Humans "became one of the most compelling — and human — shows on TV."
• Ahead of the season finale, the StarTribune asks, "What does it mean to be human? But face it, we'll be grappling with these issues in our lifetimes, and Humans does it with plausible immediacy."
• ThinkProgress believes that Humans "says more about what's happening in our current world than anything about the future. It demonstrates exactly how complicated it is to outsource something as personal as domestic work and care."
• The Salt Lake City Weekly recommends catching up on Humans, calling it "creepy, but with a heart—rare combo."
• For recaps and reviews of the Season 1 finale, check out Collider, Den of Geek, Digital Spy, Entertainment Weekly, Express, The Guardian and Vulture.
To stay up-to-date on all the latest news about Humans, sign up for the show's weekly newsletter.
Read More