Q&A
Q&A – Tom Goodman-Hill (Joe Hawkins)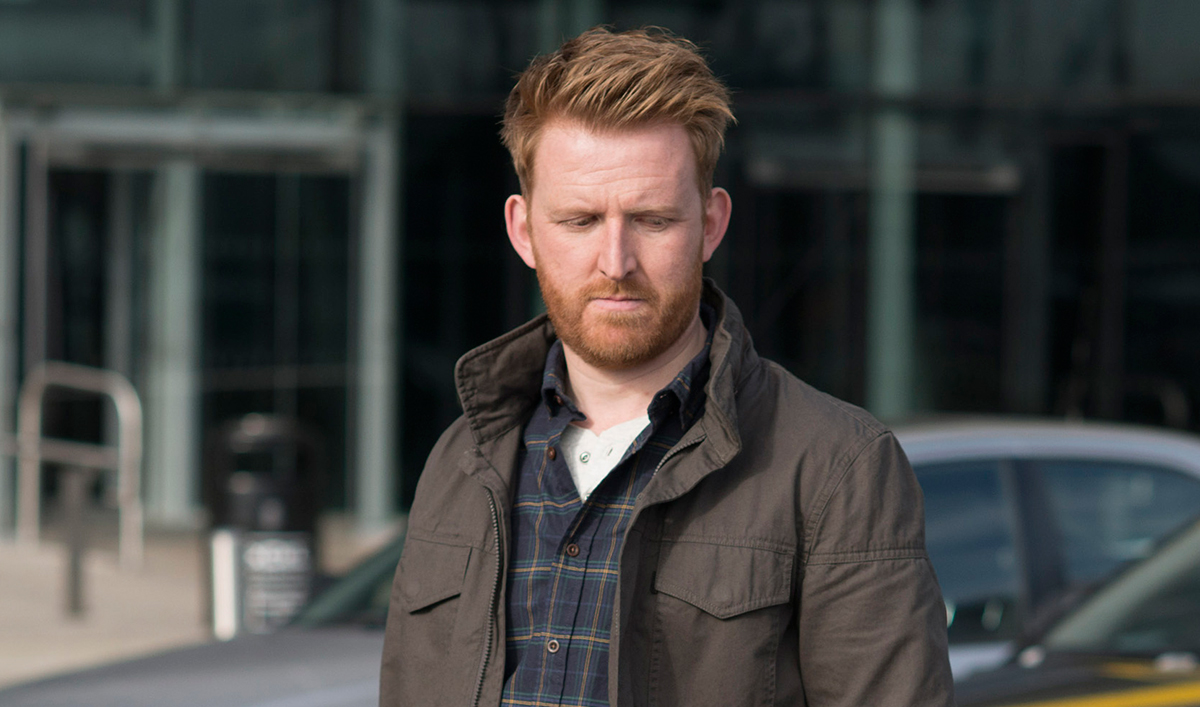 Tom Goodman-Hill, who plays Joe Hawkins on AMC's HUMANS, talks about Joe's boyish attitude towards technology, his love of scifi and playing opposite a "machine."
Q: Joe seems relatively unfazed about bringing a humanoid robot into his home. What is Joe's relationship to technology?
A: Like most things, he doesn't really think about it. He engages with it because its "boys and toys." He literally just doesn't think about it. Any sensible man, when Anita was unzipped, would have said, "NO. Really bad idea," and he just didn't. It just doesn't occur to him. He spends half of the series just catching up to his own stupid decisions.
Q: How did you prepare for your role?
A: I had the exact opposite experience of Gemma [Chan], in that I had to do absolutely no preparation for the role. I just had to turn up and be clumsy, stupid and rash. Basically playing a version of me. It was such fun. I spent 20 years working where I had to prepare and do lots of research and study physical language, and style and periods, so just to come in and not have to think about that at all was brilliant.
Q: What is it like playing opposite a "machine"?
A: I was just reacting to everything going on around me. It only really pulls you up short when you're acting with Anita because then you're kind of reflected back on yourself. Which is sort of the point of the show, to show human beings that interacting with A.I. It's just a reflection of yourself and that makes you suddenly really think about the things that you're doing. And that really impacts Joe hugely, because he starts to think about what sort of man he is and things get a bit darker and nastier for him, and he's forced to examine that boyish, brash person he doesn't want to think about.
Q: Do you think you share any of Joe's attitudes about technology?
A: Almost all of them [laughs]. I'm very much like him.
Q: You've appeared in Doctor Who and another scifi television series about humans' relationship with technology, Black Mirror. Do you have a penchant for scifi?
A: I do, I'm scifi crazy, always have been. The one that really spoke to me the most in scifi was Arthur C. Clarke, because I think that's what Jon and Sam are doing: trying to make as real as possible the science of the future, and to make it feel like the science of the present. [Clarke] always tried to make you feel like you were in a world that could, would and will happen, and most of what Clarke predicted has absolutely come to pass. Same with J.G. Ballard, writing stories that are set in the now about technology and morals and the ethics around it.
Q: Would you get a Synth, if they were real?
A: I would buy a Synth, no question. If I could afford one and if it was normal at the time, I would be Joe, I would go out and get one. I just wouldn't be stupid enough to get one that looks like Gemma.
HUMANS airs Sundays at 9/8c.
To stay up to date with all of the latest HUMANS news, sign up for the HUMANS Insiders Club.
Read More