Q&A
Q&A – Katherine Parkinson (Laura Hawkins)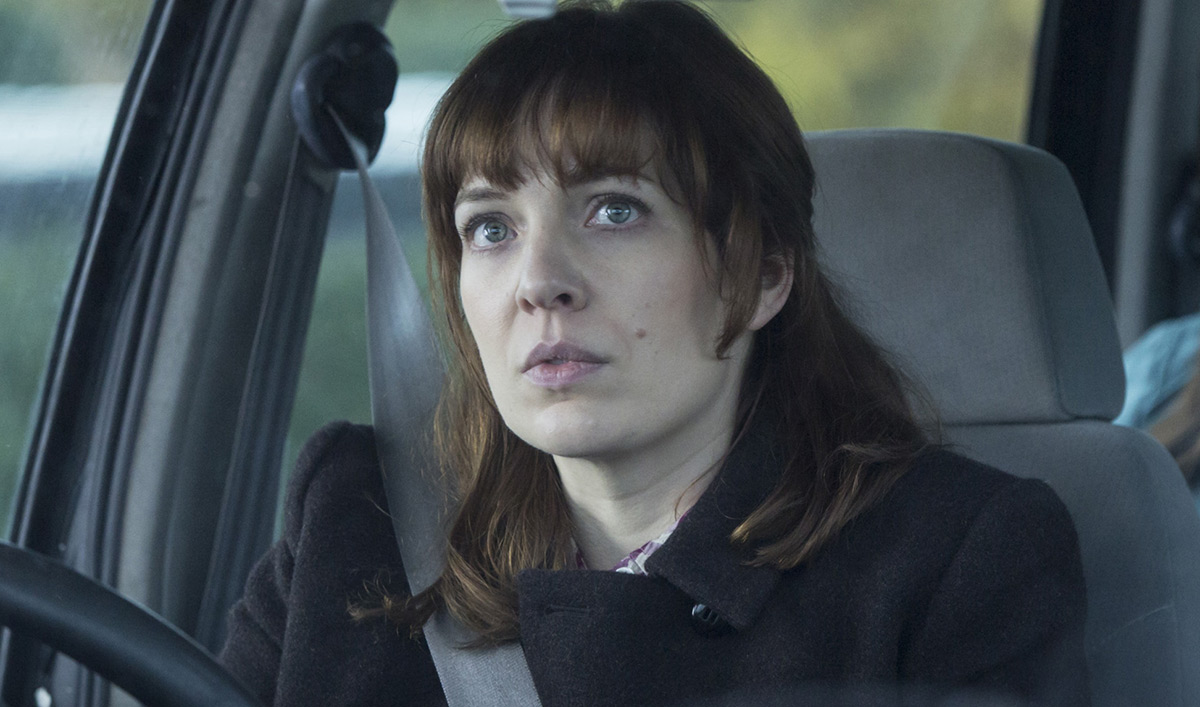 Katherine Parkinson, who plays Laura Hawkins on AMC's HUMANS, talks about living with technology – for better and for worse – and Laura's dark secret.
Q: What drew you to the character of Laura?
A: I had a three-week-old when I got sent the scripts, and I thought, "Please don't be good." And of course they were really good, so I had to do it. My parents were able to help out with the childcare and then we got a nanny for three days a week, and it was interesting because I was going through those same feelings that Laura was having: feeling a little bit like you can't be doing those childcare jobs and work at the same time, but you also don't want anyone else to be doing them. It was very meta.
Q: Laura is so busy, and yet when she has the opportunity to lighten the load, she is very resistant. Why do you think that is?
A: She wants to be all things to all people. I think a lot of modern women are like that. I know I resisted the childcare situation for a long time, but you've got to admit at some point that you can't do it all. And I suppose HUMANS explores what we give away of ourselves when we give away those jobs. When you get someone else to change your child's nappies, what are you giving away? Of course, I was happy to have someone else changing the nappies for a little bit, but still…
Q: Do you identify with some of Laura's concerns about technology and how it's being incorporated into our lives so rapidly?
A: I do. For instance, I'm not on social networking at all. I know it's got massive advantages, but I'm still a bit weary of it. I think things like Facebook become a bit of a boast-fest and take away from looking someone in the eye and saying, "How are you?" and seeing how they respond. In some ways, technology dehumanizes the human experience. But I think the show deals with that. It's not just artificial intelligence; it's the artificial experience in lots of different ways.
Q: Laura is obviously struggling with a very deep secret. How do you think it's affecting her relationships?
A: It's definitely driving a wedge in all of her relationships, especially with Joe and Mattie. It's really festering, but the longer she leaves it, the harder it is to reveal. She feels like she would be unlovable if she comes clean.
Q: A lot of fans will recognize you as bumbling, tech-illiterate Jen Barber from The I.T. Crowd. Do you feel a little like Jen around Synths?
A: [Laughs] Yeah, that irony is not lost on me. Granted, the writers on The I.T. Crowd did sort of run with my own natural resistance to technology, so I feel like my technophobia, as me, has spilled into some characterizations.
Q: Would you get a Synth, then, if they were real, or would you shy away from it?
A: Well, realistically, I wouldn't want to be the kind of parent whose children have a different experience from everyone else. There's parents who never let their children watch TV and the children always just end up weird, and I don't want to be that parent. I think my husband and I are sort of different in that way in the modern world. We're both a bit thick, honestly, about technology. It's just the blind leading the blind. But we don't want to be the sort of parents who don't know about it. HUMANS has actually made me think I want to engage with technology more, not less.
HUMANS airs Sundays at 9/8c.
To stay up to date with all of the latest HUMANS news, sign up for the HUMANS Insiders Club.
Read More