Press
NY Times Chats With Gemma Chan; TV Guide Talks Tech With Exec Producers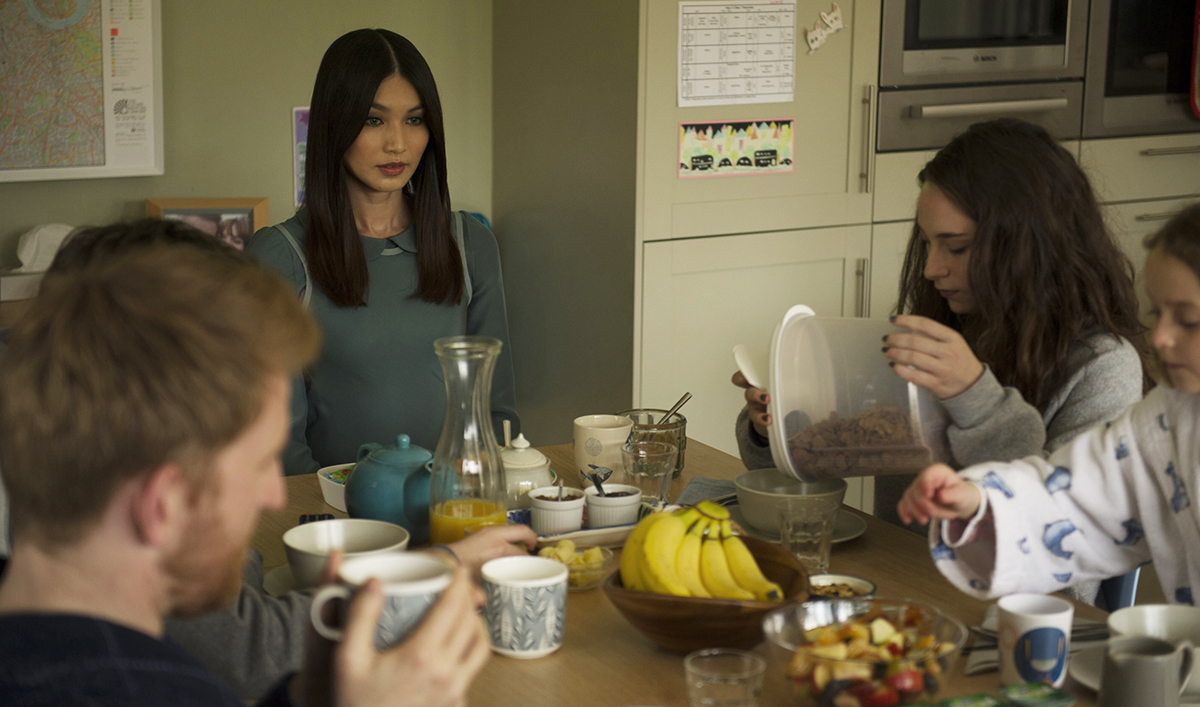 This week, The New York Times chats with Gemma Chan, while TV Guide talks technology with Jonathan Brackley and Sam Vincent. Plus, William Hurt discusses artificial intelligence with Zap2it. Read on for more:
• The New York Times interviews Gemma Chan, who talks about playing a synth and how "every move has to be specific and economic and with a grace, eliminating all the little extras. Perfect steps, very precise, nothing very robotic, but something other than human."
• Jonathan Brackley shares with TVGuide.com that "we are trying to say something about the nature of technology and our relationship to technology and what it's doing to us in both good ways and bad ways."
• Sam Vincent and Jonathan Brackley tease to TheWrap that "even though we have a lot of mystery and secrets in the first season, we wanted to make sure they were all unspooled to satisfactory effect. We don't leave anybody on a cliffhanger, which gives us the opportunity to move on."
• Talking to Zap2it, William Hurt says, "The great thing about Humans is that the situations in which big questions are asked are so average. It's where the battlefield really is, in the greatest issues of time and sociology."
• Tom Goodman-Hill, speaking with TVLine, echoes Hurt's sentiment, saying, "To put it in a domestic setting, to make an average suburban household have to confront that technology and live with it is just endlessly engaging."
• William Hurt, chatting with the New York Daily News, says, "What could happen when robots analyze information and make decisions is what people are afraid of and to some extent that fear is justified. What's not justified is panic."
• The Los Angeles Times commends William Hurt, whose "performance is the single best thing about Humans, which, considering the quality of the series, is saying something."
• The Boston Globe calls Gemma Chan "a standout. She brings a slight, but always detectable, sense of menace. Her eyes are green, but there's another pair of eyes lurking behind them, filled with their own needs and big ideas."
• The New York Times believes that Humans works, "thanks to a multiple-plotline approach, a deft cast and its refusal to be simplistic."
• USA Today is a fan, saying, "Yet for all its allure as a sci-fi thriller, the real strength of Humans stems from its willingness to ponder our need to attach, and the risks and gifts that need creates."
• The Orange County Register applauds Humans as a robot tale that "tells a much more subtle and emotionally varied story."
• Humans is "a moody and mesmerizing sci-fi thriller," according to the San Jose Mercury News.
• A.V. Club's review describes Humans as "uncannily well-crafted, with an undercurrent of emotional depth that is occasionally surprising, even gratifying."
• Deadline terms Humans "very anxiety-provoking and plugged in and ultimately very good."
• Gemma Chan reveals to MTV, "Quite dramatic things do happen over episodes 3, 4, 5, 6, 7, 8. There are certain elements and knowledge [revealed], and there's still a mystery preserved actually as to what's going on…"
• Popular Science wonders how close the parallel present of Humans is to our own world.
• Bustle writes about Humans, "As AMC is always a network that I feel confident in turning to for quality TV programming, I am pumped for a sci-fi-friendly show from a network I trust."
• io9 talks to Katherine Parkinson, who points out "how inhumane humans can be. And how [the synths] are a purer form of humanity in a funny way."
• For recaps and reviews of the series premiere, check out Filmoria, Forbes, The Guardian, Metro, Movie News Guide, Mstars, Nerdcore Movement, Nerd Reactor and Three If By Space.
To stay up-to-date about the latest news on Humans, sign up for the show's newsletter.
Read More