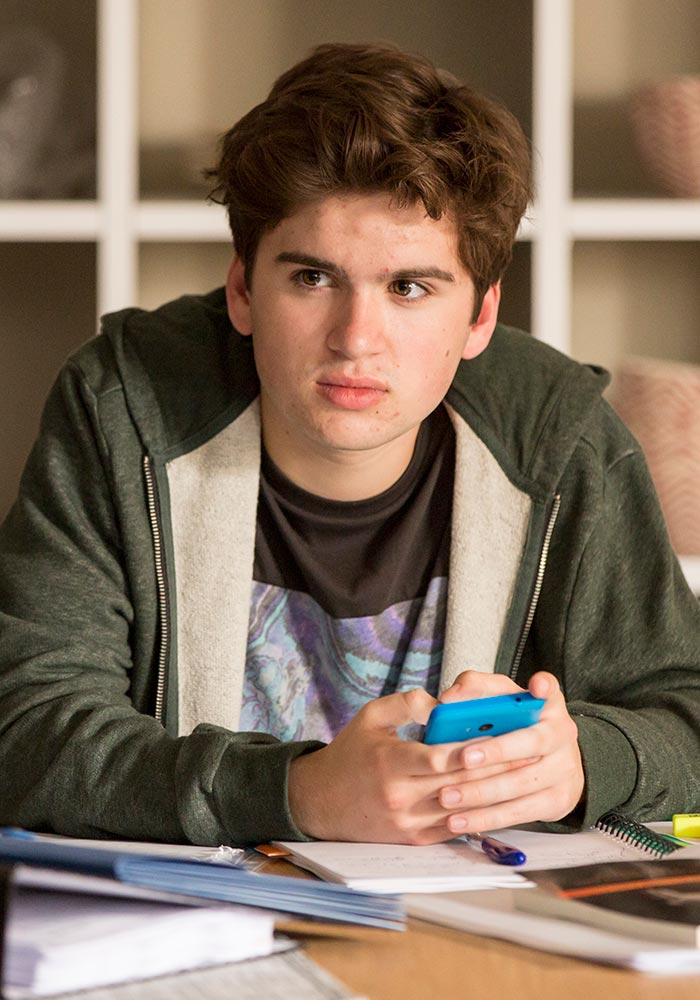 Like his older sister, Toby's grown up. He misses Mia and the other Synths too, but he won't let it define him like Mattie does. Deeply decent, always upbeat, he's a romantic at heart – and little does he know, he's about to encounter someone very unique who he forms a deep bond with — someone who urgently needs his help.

Theo Stevenson got his first professional role when he was just ten years old, when he appeared in the feature film Fred Claus with Vince Vaughn and Paul Giamatti.

Since his debut, Stevenson has appeared in the black comedy In Bruges, Reuniting the Rubins, and the lead role in Horrid Henry: The Movie and All Stars. He has recently shot the lead in the challenging and original low budget film Butterfly Kisses.

Stevenson has also appeared on the small screen in television series such as Little Crackers and the children's sitcom, Millie Inbetween.

Stevenson's theatre credits include Skane (Hampstead), The Human Comedy (Young Vic), Dido, Queen of Carthage (National Theatre), and Member of the Wedding (Young Vic).