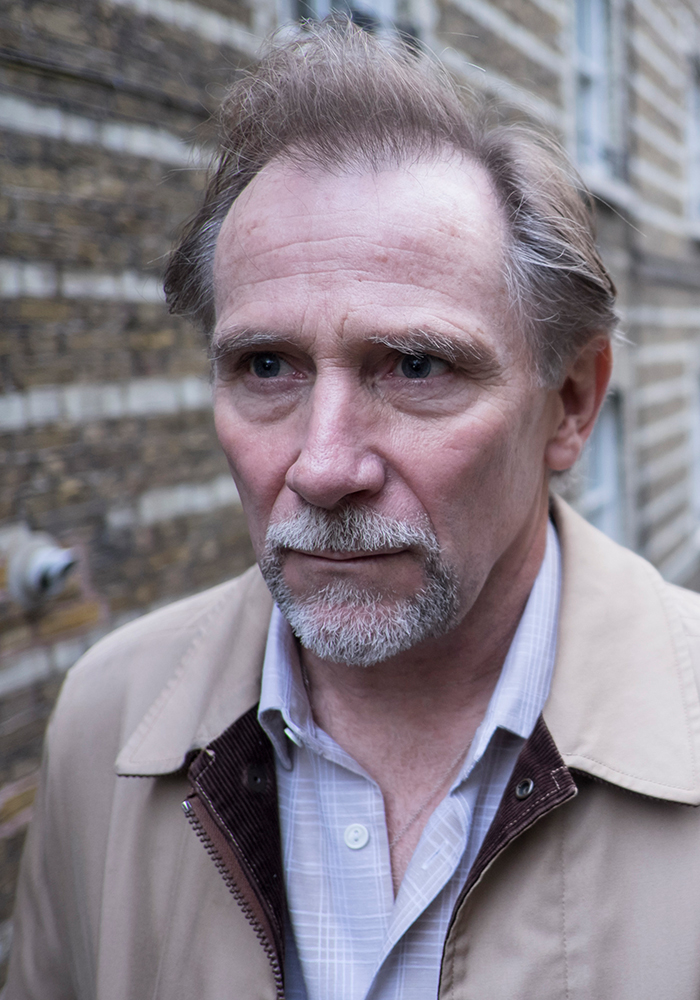 Hobb was second only to David Elster, the creator of the Synths, in the field of artificial intelligence. The two worked together closely on the prototypes of the very first Synths – and Hobb was devoted to his brilliant, reclusive mentor. But something went wrong between them, there was a disagreement, and they went their separate ways. Hobb has spent the intervening years building a formidable powerbase, all to prove his path was the right one. He can be a disarmingly ordinary, pleasant man – he's a scientist, an academic, a grandfather. But he pursues his goals with a single-minded zealotry that makes him capable of anything. And exactly what those goals are isn't quite clear.

Danny Webb is an English theatre television and film actor, perhaps best known for his role as prisoner Morse in Aliens 3.

An extensive list of credits to his name, he has appeared in many British television programs including Doctor Who, Land Girls, Light Fields, Scott and Bailey 4, Our Friends in the North, Endeavor, Henry IV, Strike Back 3, Cardiac Arrest, Midsomer Murders, Touch of Frost, Silent Witness, Waking the Dead, Lewis and 2.4 Children.

Webb has appeared on screen alongside Leslie Caron, Michael Caine, Sigourney Weaver, Kenneth Branagh, John Hurt, Tom Cruise, Scott Wilson and Gabriel Byrne in films such as Robin Hood, The Arbor, Residue, Locke, Hummingbird, Valkyrie, Aliens 3, Henry V and Defense of the Realm. He was privileged to work with the late great director, Krysysztof Kieslowski in the film No Exit.

No stranger to the stage, Webb has been seen at the National Theatre, The Royal Court, Hampstead Theatre, The Bush, The Old Vic, Lyric Hammersmith, Duke of York, The Apollo, Donmar, The Wyndhams, The Vaudeville Theatre and Public Theatre in New York. Credits include Serious Money, The Mistress Contract, The Witness, Chicken Soup with Barley, Piano/Forte, Blasted (Best Actor – Off West End Awards; Olivier Award for Outstanding Achievement in an Affiliate Theatre), Dead Funny, Hamlet in the title role, Richard III, One Flew Over the Cuckoo's Nest, Death and the Maiden, POPCORN and The Philanthropist.

In 2010, Webb won Best Acting Performance at the Royal Television Society Midlands Awards. He is currently filming City of Tiny Lights and will be seen at the Open Air Theatre Regent's Park in The Seagull in June 2015.