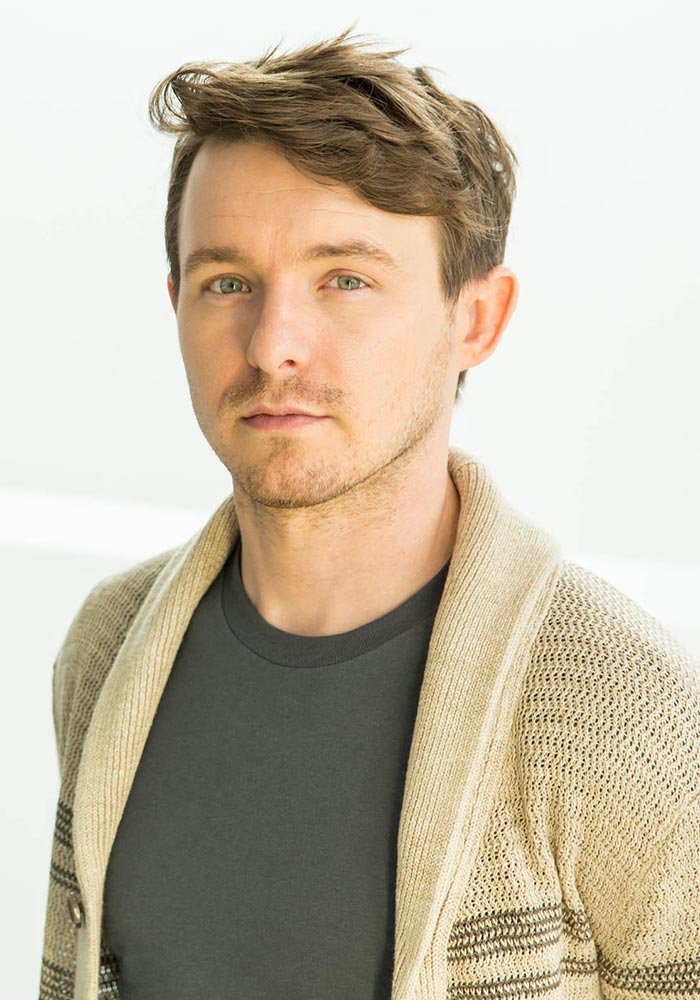 A young Silicon Valley billionaire and founder of leading global tech company, Qualia. His friendly, casual manner belies a ruthless desire to succeed, one born out of a tough upbringing. Milo is evangelical – messianic, almost - about the power of scientific innovation, and dreams of being the one to take Synthetics to the next stage of their evolution. He needs Athena to realize his ground-breaking project – only he hasn't revealed to her the full extent of his grand plans.

Originally from Austin, Tex., Marshall Allman is perhaps best known for his performances as Tommy, the shape-shifting younger brother of Sam Trammell's character Sam Merlotte in HBO's True Blood and LJ, the teenage son of Dominic Purcell's character, Lincoln Burrows, on FOX's Prison Break. His television credits also include guest-starring roles on Bates Motel, Grey's Anatomy, It's Always Sunny in Philadelphia, Mad Men, Sons of Anarchy, Justified and The Closer, among others.

Allman was first introduced to audiences in 2005 when he co-starred with Bruce Willis and Ben Foster in the action thriller Hostage. His film credits also include Fragments with Forest Whitaker and Dakota Fanning and Jayne Mansfield's Car, co-written and directed by Billy Bob Thornton and starring Robert Duvall and Kevin Bacon.

Allman most recently wrote, directed, produced and edited the short film Make Like a Dog, a farce set in 1963 about a couple - Jamie Anne Allman (Preacher) and Mark Kelly (The Walking Dead) - willing to try anything to overcome infertility and pull their relationship out of the dog house. The short is the first part of a series entitled Marriage. (In Short), which will feature an additional four chapters starring the same actors as different married couples, in various decades, dealing with the socio-political issues of the time.