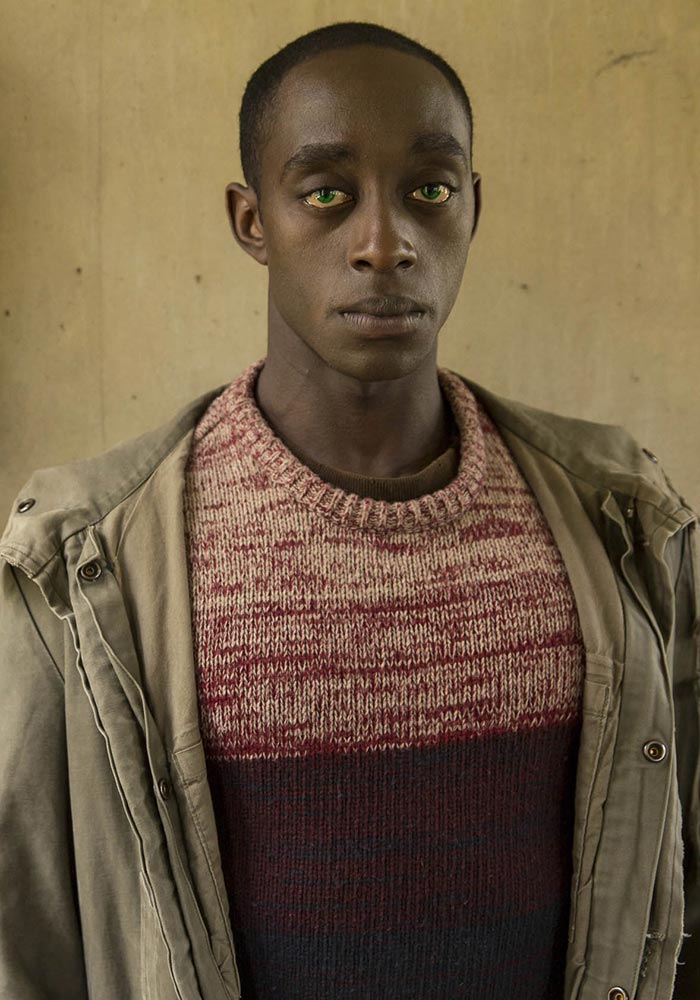 Max is as loyal to Leo, his "older brother," as ever. Always by his side, always there as a voice of conscience. All Max ever wanted was a home, and he feels they may finally have found it. But as that home comes under threat, Max may realize his loyalty to others isn't enough. He will have to find a distinct identity, his own voice, his own path. The innocent, good-natured Max will have to wise up.

Ivanno Jeremiah is a Ugandan-born television, film and theatre actor. He studied in London at the BRIT School of Performing Arts and then won a spot at the prestigious Royal Academy of Dramatic Art.

His feature film credits include Bees Make Honey, Film Stars Don't Die in Liverpool with Annette Bening, The Veteran and Papadopoulos & Sons.

On television, Jeremiah has appeared in the British crime dramas Black Mirror, Injustice, The Jury, Julius Caesar and The Hollow Crown starring Benedict Cumberbatch.

In the theatre, Jeremiah has graced the stage of the Royal Court in acclaimed new writing The Nether and Truth and Reconciliation; toured internationally in The Suit for legendary director Peter Brook and appeared in Julius Caesar for the Royal Shakespeare Company in Stratford, London and New York.