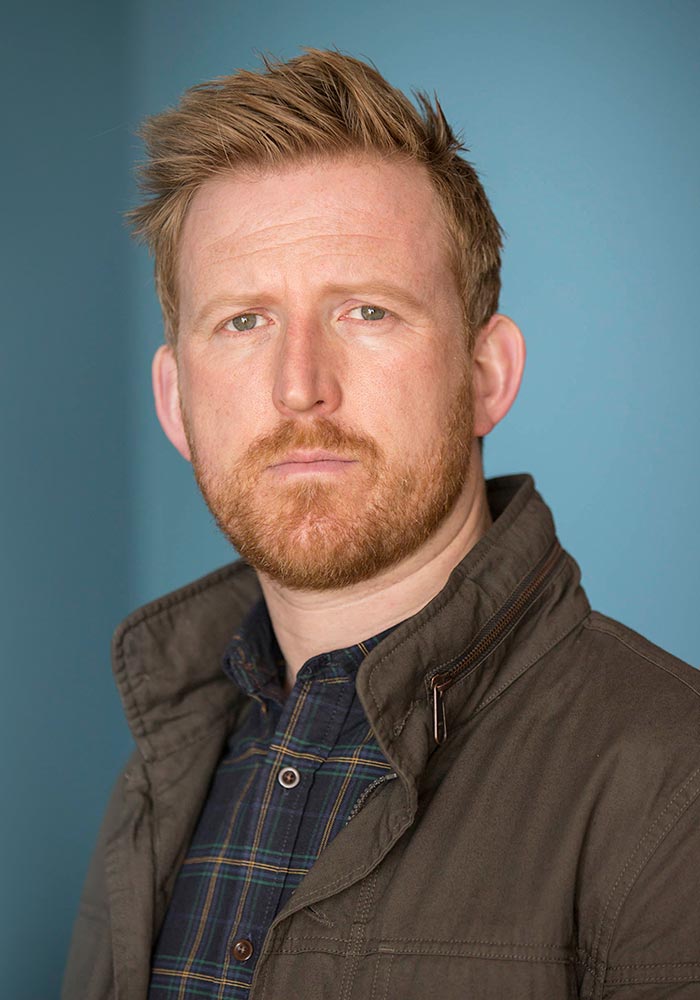 Having cheated on his wife with Anita and unaware that she was far more than just a machine, Joe is working tirelessly to regain his wife and children's trust and love. All he wants now is a normal life. Though he finally came to understand and respect the true nature of the conscious Synths, he fervently hopes his family's perilous association with them is in the past.

Tom Goodman-Hill is an English television, film, theatre and radio actor. He earned his BA in Drama and English at the University of Warwick.

Goodman-Hill is perhaps most recognized for his roles as Mr. Grove in Mr. Selfridge and as the Constable in the television series Ideal. He has also appeared in The Secret Agent, Residue, The Thirteenth Tale, The Hollow Crown: Richard II with Ben Whishaw, Dead Boss, Call the Midwife, Black Mirror, Waking the Dead, Foyle's War, George Gently, The Devil's Whore, Lewis, Green Wing, Gideon's Daughter, The Office, Spooks and Border Café.

Goodman-Hill can also be seen in the feature films Everest, The Rizen, The Imitation Game with Benedict Cumberbatch, Glorious 39, Hippie Hippie Shake, The League of Extraordinary Gentleman with Sean Connery, Charlotte Gray with Cate Blanchett and In Love and War.

In the theatre, Goodman-Hill received a Laurence Olivier Award nomination for Best Performance in a Supporting Role in a Musical for his performance in Spamalot as Sir Lancelot. His stage credits also include Rabbit Hole, The Effect, Death and the Maiden with Thandie Newton, Earthquakes in London, Enron, Pete and Dud: Come Again, A Doll's House, Tartuffe, Bartholomew Fair, Talk of the City, Two Gentlemen of Verona and An Inspector Calls.