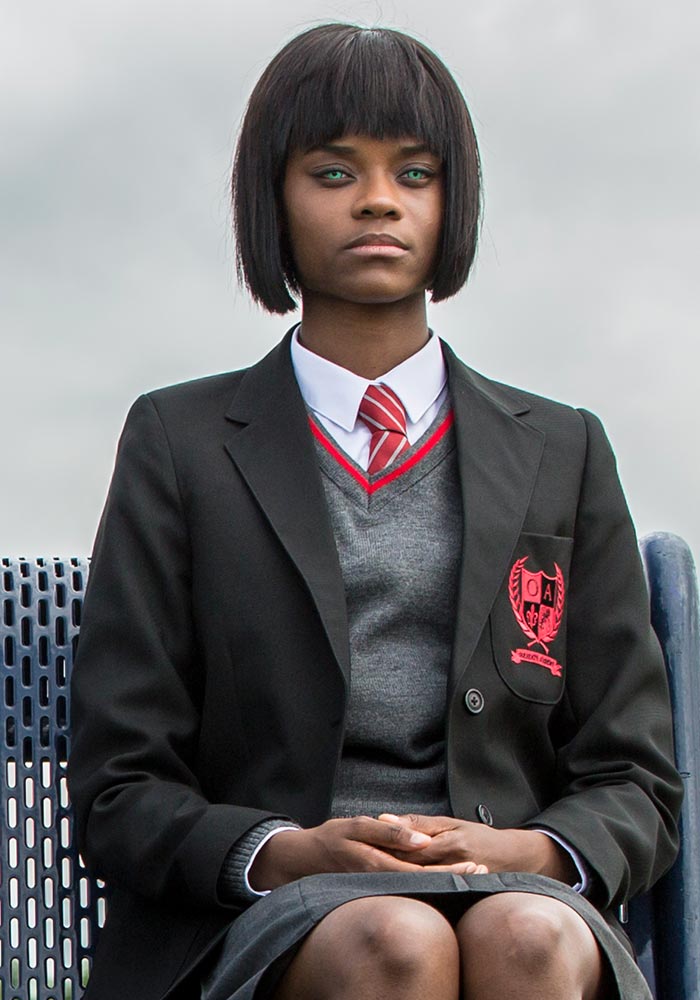 Renie's a seventeen-year-old "synthie". One of a fast-growing subculture who pretend to be Synths, adopting their fashions, speech and behavior. Pretending to be a Synth round the clock takes incredible discipline and sacrifice, particularly in the face of the school bullies – but it gives Renie a sense of peace and control. But just who is the teenage girl beneath the blank smile, makeup and contact lenses?

Letitia Wright trained at the Identity School of Acting in London. Despite being just 23, Letitia is an accomplished screen actor with a wealth of credits to her name. She is just about to film a major role in Marvel's Black Panther feature film, due for release in 2018. Her feature film breakout role was as the lead in Michael Caton-Jones' London-set Urban Hymn which premiered at the Toronto International Film Festival in 2015.

Recent completed film projects include Steven Spielberg's feature film, Ready Player One and The Commuter alongside Liam Neeson and Vera Famiga for Lionsgate.

Previous television credits include series regular Scotty in the hit Channel 4 series Cucumber alongside its sister E4 series Banana; a guest star in Doctor Who (BBC/BBC America); the lead role in BAFTA-winning BBC drama Glasgow Girls; a series lead in BAFTA-winning Channel 4 series Top Boy and guest star in ITV drama Chasing Shadows with Alex Kingston and Noel Clarke.

She has also garnered critical acclaim on stage, debuting the role of The Girl in Danai Gurira's Eclipsed in the sellout West End production, later played by Lupita Nyong'o in New York.