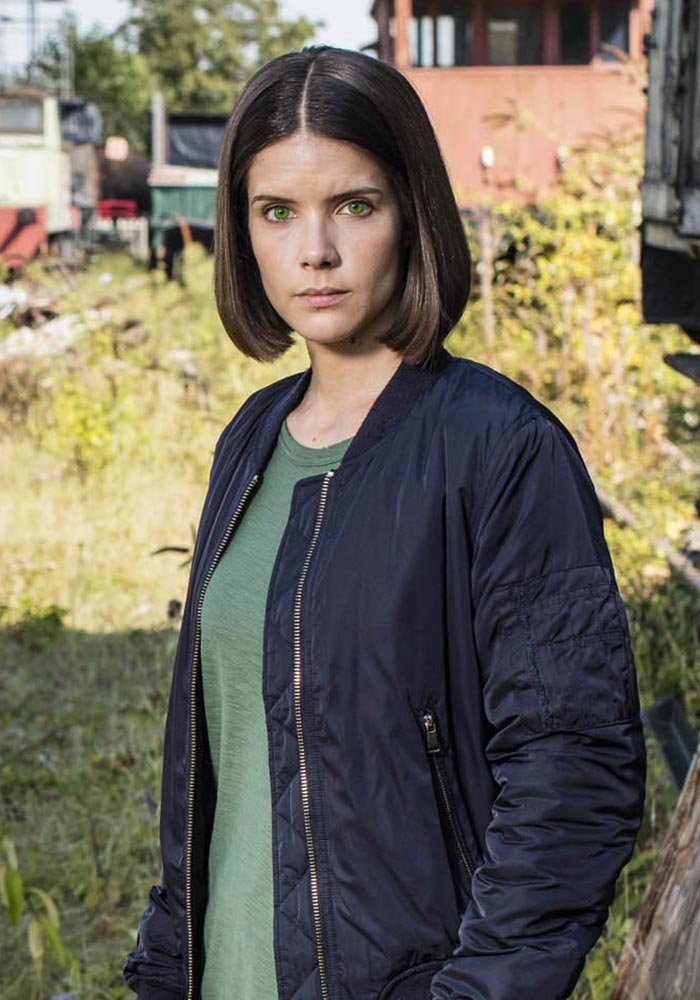 The EvaLife "Hester" Synthetic is a popular industrial model, designed for the dirty and dangerous work that used to be done by humans. Tens of thousands of Hesters are at work in factories, plants and refineries across the world. But one particular machine at a chemical plant in Nottingham is about to become one of the most unique Synths on the planet. This Hester finds she's different to the others — and coming to terms with exactly what she is will lead her down an unexpected path.

In 2012, Sonya Cassidy starred as Clara in the BBC drama The Paradise, created by Bill Gallagher, and was also cast as Celine Ashworth in the Royal Television Society award-winning drama Vera alongside Brenda Blethyn.  Since then, she has appeared in the lead role of Oracle in the 2015 SyFy series Olympus, which follows the story of Hero as he transforms from a young man into a ruthless leader whose strength and ferocity matches the gods themselves.

Additional television credits include The Rebel (Gold, 2016); Ripper Street (BBC, 2016); Endeavor (ITV, 2013); Midsomer Murders (ITV, 2010); The Tudors (BBC/Showtime Networks, 2009); Lewis (Granada Media/ITV, 2009); and Doctors (BBC, 2009).

In film, Cassidy has featured in the 2015 crime thriller Survivor opposite Pierce Brosnan, James D'Arcy, Angela Bassett, and Milla Jovovich; Vadim Jean's comedy Breaking the Bank alongside Kelsey Grammer, Tamsin Greig and Matthew Horne; and in the 2013 biographical drama The Fifth Estate, starring Benedict Cumberbatch, Alicia Vikander, David Thewlis and Stanley Tucci.

Cassidy has also appeared in prominent roles on the stage, beginning her theatrical career in the lead role of Rachel Brown for The Old Vic's 2009 production of Inherit the Wind opposite Kevin Spacey.  She has also performed alongside Charlie Cox in Dennis Kelly's The Prince of Homburg at the Donmar Warehouse, and in the Theatre Royal Haymarket's production of The Lion in Winter, where she starred as Princess Alais opposite Robert Lindsay, Joanna Lumley, Tom Bateman and James Norton.