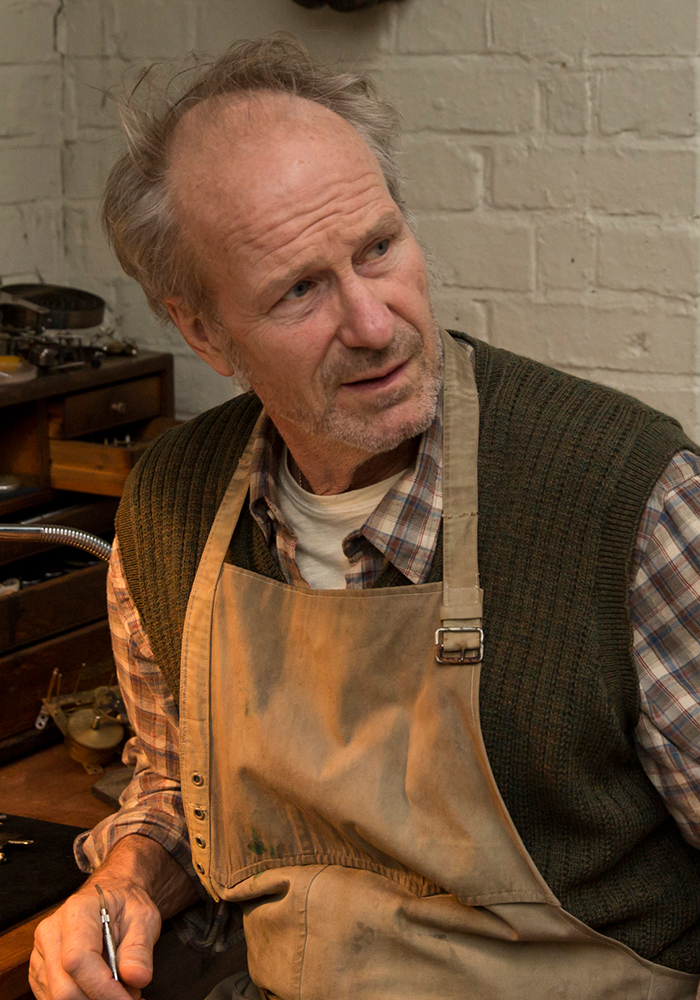 Dr. George Millican was once a brilliant scientist - a mechanical engineer on the original Synth project. Since his wife Mary died, George has retreated from the world, save for his out of date Synth companion Odi. George treats this particular Synth more like a son than a piece of machinery, due to Odi's recall of George's happiest memories. Unfortunately, however, the aging Odi's body and mind have been failing, not unlike George's…

William Hurt is a critically acclaimed Oscar®-winning American actor, who has also received six Golden Globe® nominations, two Emmy® nominations and has been nominated for a Tony® Award for his performance in the Broadway show Hurlyburly.

Hurt made his film debut in the sci-fi feature Altered States, which won him a Golden Globe® nomination for New Star of the Year. In 1986 he won an Academy Award® for his role in Kiss of the Spiderwoman, as well as the Best Actor Award at the Cannes Film Festival, a BAFTA Award for Best Actor in a Leading Role, Actor of the Year from the London Film Critics Circle Association, and he was nominated for a Golden Globe, a National Society of Film Critics Award and a New York Film Critics Award. He was nominated for an Academy Award® and a Golden Globe® the following year for his role in Children of a Lesser God, and then again in 1987 for his role in Broadcast News.

Hurt has appeared in the acclaimed feature films A History of Violence, The Accidental Tourist, Sunshine, Syriana, Into the Wild and The Disappearance of Eleanor Rigby. His credits also include The Blue Butterfly, The Village, The King, Neverwas, The Legend of Sasquatch, Beautiful Ohio, The Good Shepherd, Mr. Brooks, The Yellow Hankerchief, Vantage Point, The Hulk, The Countless, The River Why, Robin Hood, Late Bloomers and J'errange de son Absence.

Hurt has also received numerous critical recognitions for his work in television. He was nominated for an Emmy® and a Golden Globe® for his work on the FX legal thriller Damages, and then again for his role in the HBO drama film Too Big to Fail. He has also appeared in Endgame, Moby Dick, Bonnie & Clyde, The Challenger, Frankenstein, Nightmares and Dreamscapes, The King of Queens and Frank Herbert's Dune.

Before he took to the screen, Hurt built a very substantial acting career in the theater. He won an Obie Award for his debut performance in Corinne Jacker's My Life. He went on to play Hamlet, appeared in performances of Fifth of July, Ulysses in Traction and Lulu, and was a member of the Circle Repertory Company in New York.

Hurt, who studied his craft at the Juilliard School, is also a private pilot.