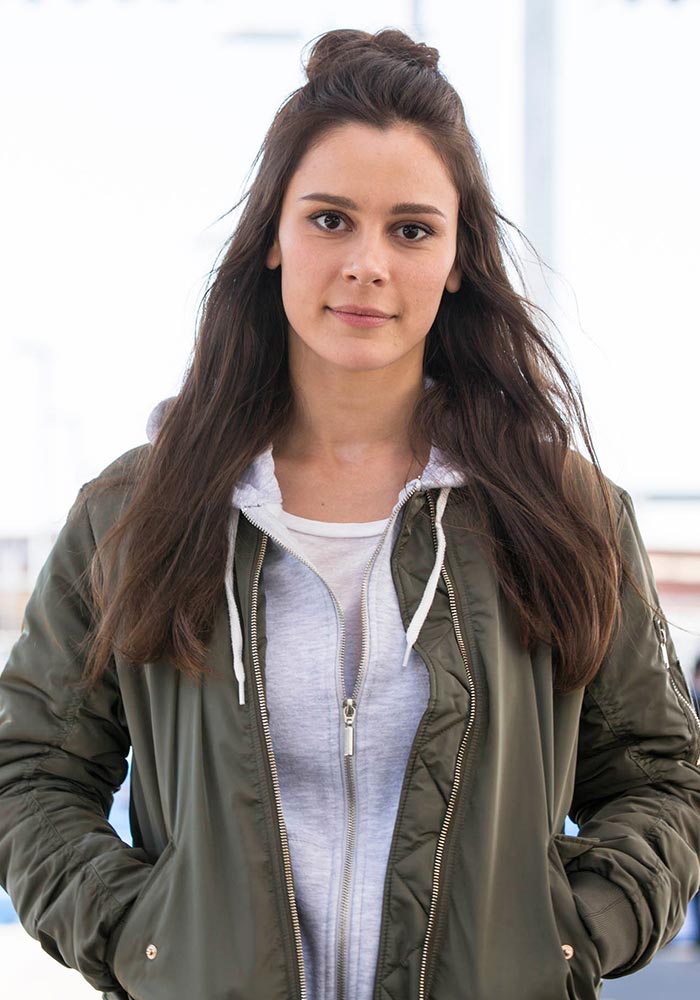 A free-spirited young Berliner with no plans, no schemes, no ambitions, no inhibitions. She doesn't know what she's doing tomorrow, and doesn't particularly care. She loves people, dancing, noise, parties, sex, fun, food - life. She's open-minded and open-hearted – but even though few people embrace spontaneity as much as she does, she'll have that openness tested by someone very special who comes into her life.

Bella Dayne was born and raised in Berlin, Germany.  Fluent in several languages, she began acting at a young age and quickly landed diverse roles both internationally and domestically.

She was featured as a series regular in the UK Roman-set comedy Plebs and has roles in CBS' Person of Interest, The Goldbergs, and American Horror Story.  This year, Dayne will appear in Season Two of Amazon's drama Man in the High Castle, based on Philip K. Dick's 1962 novel which explores what life after WWII may have been like if the Nazis had won the war.

In 2017, Dayne will appear in the mini-series from John Ridley entitled Guerrilla, which will air on Showtime in the US and Sky Atlantic in the UK.  She will star alongside Idris Elba and Freida Pinto in a story set in the 1970's in the UK capital during the birth of the Black Power movement.  Dayne will play Eliette, a member of a radical group.