Press
Tom Noonan Talks to LA Times; Byron Mann Discusses Chang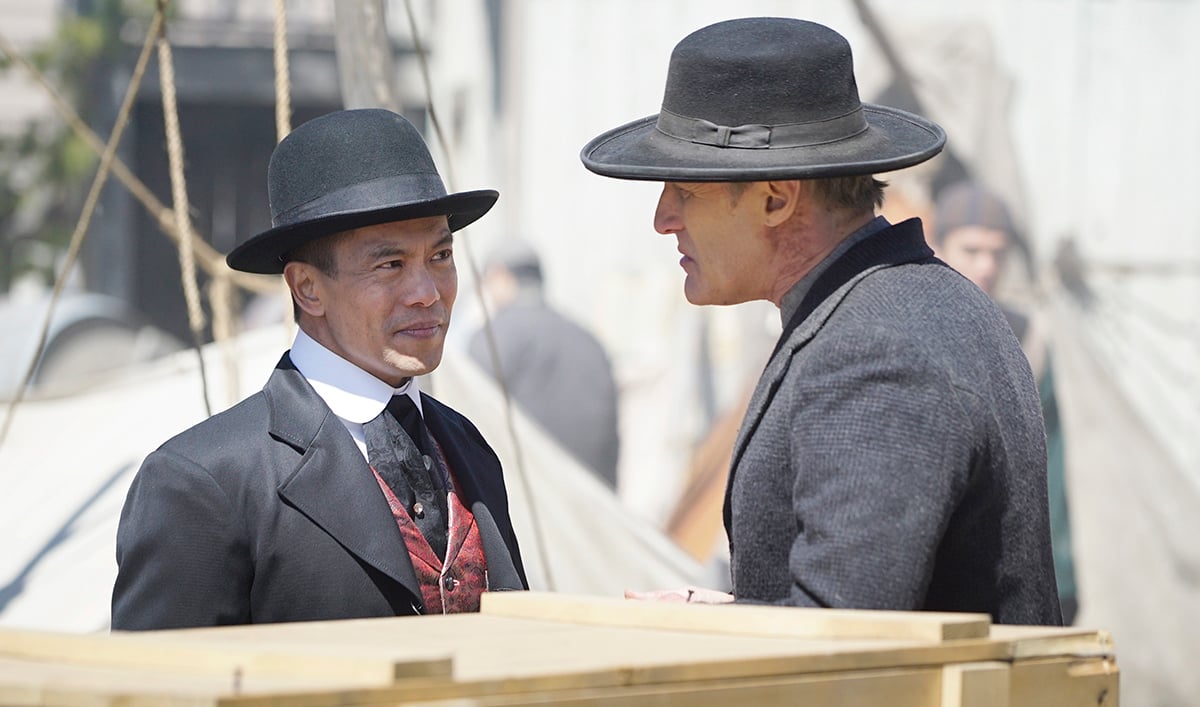 This week, Tom Noonan talks to the Los Angeles Times. Plus, Byron Mann discusses Chang. Read on for more:
• The Los Angeles Times interviews Tom Noonan about his new movie, Anomalisa, and notes he often plays cool, implacably evil characters, "though this is hardly his only gear, as anyone who has seen his work as the morally conscious Rev. Nathaniel Cole in the period AMC series Hell on Wheels could tell you."
• Talking to Icon vs. Icon, Byron Mann calls Chang "a really fantastic, multidimensional character. That is really unusual, especially in the setting of the western, that you find a Chinese character that fleshed out and multidimensional."
• The Calgary Herald's year in review mentions that Hell on Wheels started production on the final season in April 2015 and "maintained a strong and loyal following over five years. It also pumped millions into the local economy and kept local crews working."
To stay up-to-date with all the latest Hell on Wheels news, sign up for the weekly Hell on Wheels Telegraph.
Read More