Q&A
Hell on Wheels Q&A – Tzi Ma (Tao)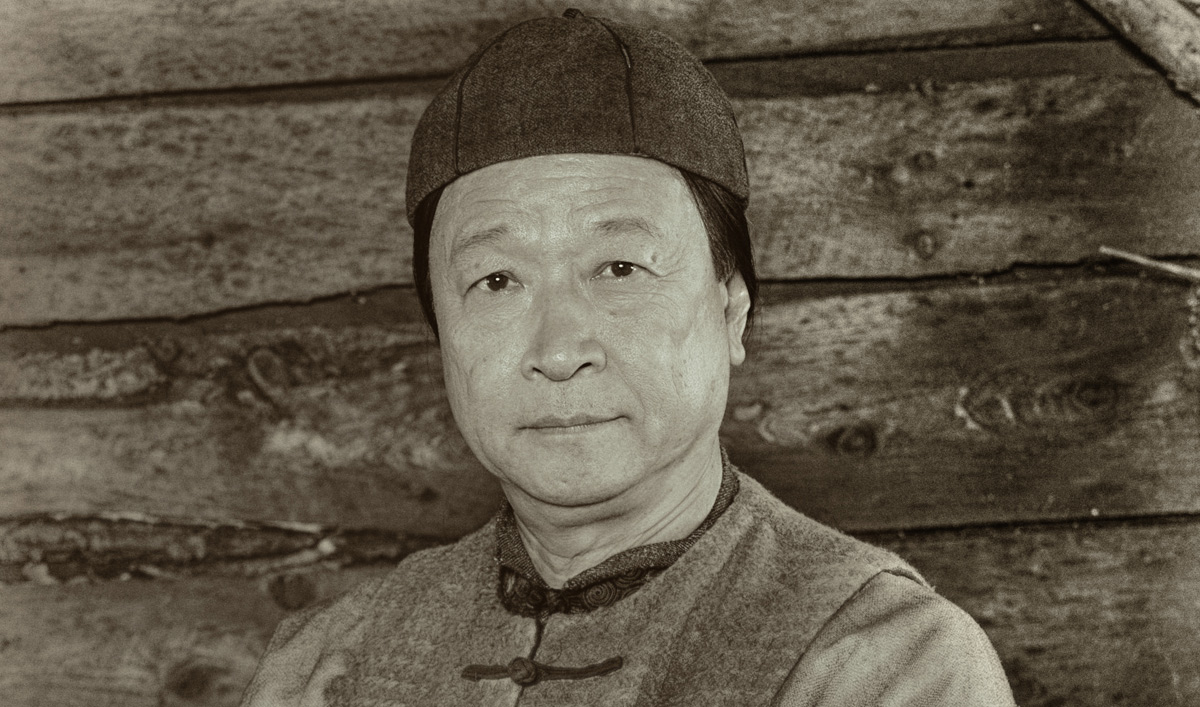 Tzi Ma, who plays Tao on AMC's Hell on Wheels, talks about the Tin Hau Don festival in Episode 5 and falling down a tunnel shaft while filming.
Q: With this year being the 150th anniversary of the Chinese immigrating to the Central Pacific Railroad, was this part of history an important story for you to tell on screen?
A: "Important" is not even a strong enough word to describe how I feel. For Hell on Wheels to do this and devote this entire season to my forefathers is beyond important. It really shines a light on this particular contribution by these Chinese-American men who had such a strong influence on America today. The anonymity of these men is heartbreaking. We never hear about it, or the freed black men who were on the East side of it, and this show is doing all of that.
Q: How much of the culture portrayed on the show mirrors what you're familiar with as a Hong Kong-born American?
A: All credit goes to (showrunner) John Wirth. He was so sensitive in collaborating with the Chinese-American cast. That's rare. This is a period piece, so there are things in the Cantonese dialogue we say today that they would have never said back in the 1860's. There are different ways to say "thank you," for example, in Cantonese. You can say "thank you" for a gift or "thank you" for services rendered. We tried to be accurate and specific. The mannerisms and the clothing are also very important – and it's hard to wear a wig for 14 hours every day!
Q: In the amc.com video, "How the Chinese Built America," you said, "You can leave the Great Wall, but you just bring the Great Wall with you." Can you say more on that?
A: Just the mere fact that we have "Chinatowns" indicates how this Great Wall metaphor happens. You guys eat bread, but we eat rice. That was a problem [back then], so we brought the Great Wall with us. It's something to hold on to because it gives us identity… It's for survival, connection and understanding who we are.
Q: The Chinese workers were responsible for one of the most dangerous tasks on the railroad, blasting tunnels. What were some of the challenges, both physical and emotional, when it came to those scenes?
A: Props go to Production Design and everyone who replicated those shafts. I fell about 10 feet on rocks – I paid my dues – but we got the opportunity to feel some of [the workers'] pain. When they fell off the side of the mountain, they didn't come back. I get to do another take. I was sore from pulling myself up. It wasn't a free ride. [Laughs] We had to do multiple takes and (Director of Photography) Marvin Rush is so creative, he'll shoot up your nostrils! So, we did at least 40 set-ups. It was like going to the gym all day.
Q: You've referred to Tao as the Sun Yat-sen of his day. Do you see Tao as a hero?
A: Tao wants to change a country. I wanted him to have a revolution within him. He sees a new republic, a government by the people and for the people. He knows that China can't survive in a dynastic and imperialistic system. It helps justify the fact that Tao let Mei cut her hair. Normally, during that time, you must have that ponytail or your head would come off because you'd be considered a rebel. It's an indication of how ambitious he is.
Q: Episode 505 features Tin Hau Don, a celebration with fireworks and paper dragons. Have you attended the actual festival in Hong Kong?
A: Tin Hau Don is the party of the century. It's such a huge, colorful celebration. It's like New Year's Eve and Halloween all rolled into one. At first, we wanted to show Chinese New Year, but the timeline didn't fit. Tin Hau Don is actually a celebration of the Goddess of the Sea. It took all these men three months and two oceans to get there. I would be praying to the Goddess of the Sea every day! [Laughs]
Q: Was it hard to let your character go in Episode 505?
A: It was very difficult, but we know he will raise the stakes in this poker game. For the story to go beyond expectations, you need sacrifice. In order for Mei to go into this next stage, the umbilical cord needs to be cut. She lost the only person she's close with. What will happen with all of that emotion and turmoil?
Q: You took some beautiful shots of the Calgary mountains on your Instagram page. What was your favorite thing about shooting there?
A: Calgary is magnificent, dangerous, harsh… every adjective you can name. You have to deal with the elements, but it's probably one of the most scenic places on Earth. It's an environment I don't know because I'm a city boy. I was born in Hong Kong and raised in New York City, so no matter where I went, it was a metropolis. I was one of the first Fresh Air Fund kids. I went to a farm and I was freaking out! I was like, "What? Milk comes from this cow?!" [Laughs]
Q: What will you take away from this experience? What do you hope the viewers take away from it?
A: Understanding and appreciation to these people. Hopefully, this story can be told over and over again in a meaningful way.
Read an interview with Tim Guinee, who plays Collis Huntington.
Hell on Wheels airs Sundays 9/8c. For more Hell on Wheels exclusives, join the Hell on Wheels Insiders Club.
Read More