Q&A
Hell on Wheels Q&A – Christopher Heyerdahl (The Swede)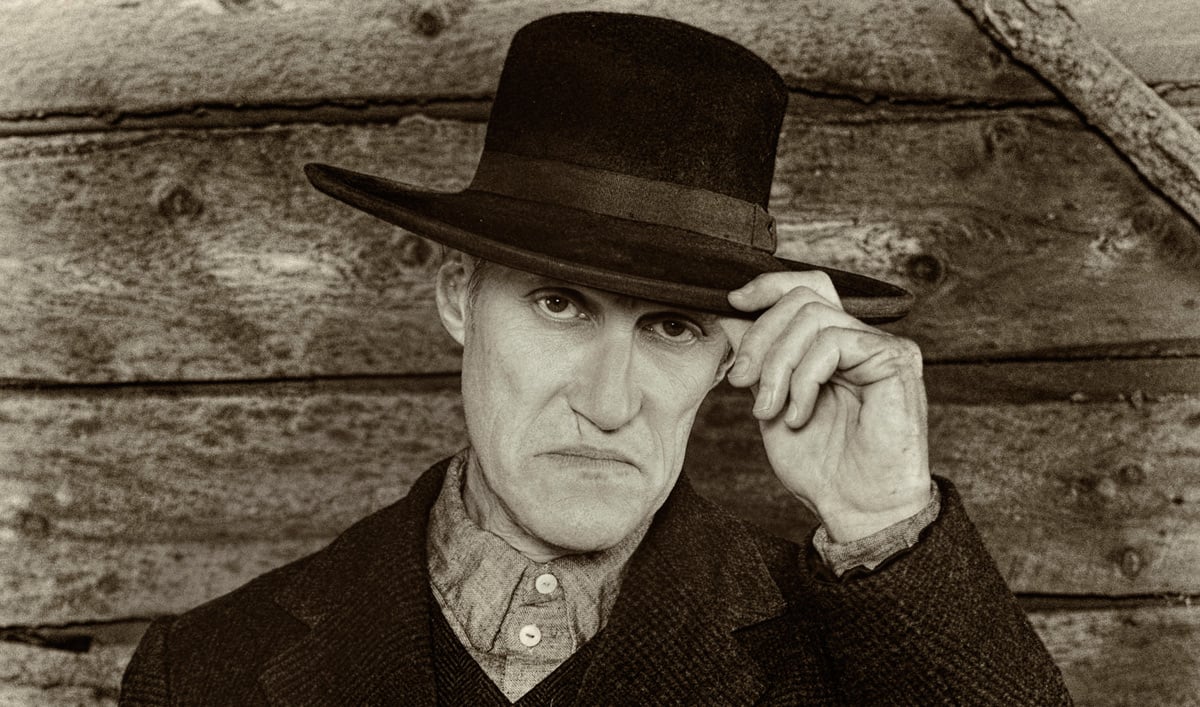 Christopher Heyerdahl, who plays The Swede on AMC's Hell on Wheels, talks about his character's ultimate goal and why The Swede hasn't killed Cullen Bohannon.
Q: Your character has taken on so many different personas… What would you say they all have in common?
A: [Laughs] Well, they're all the same man. The interesting thing about Thor Gundersen is that he will do anything to survive. During his time in Andersonville, I think there was a decision he made in order to survive and that was to become anyone and anything. On the mountain top last season, Brigham Young asks who he is, but Thor – The Swede – has become so many different incarnations of himself which are necessary for the people he is with. When he's with Durant, he needs to be what Durant needs. When he's with Bohannon, in many ways, he is more himself than with anyone. I think the relationship he has with Bohannon is strangely honest. Bohannon is like that brother you're always battling with. He's a very worthy adversary. Do I get mixed up? No, but the great thing is he's always one person at any one time. It's great fun to play.
Q: What do you think is The Swede's ultimate goal?
A: I think his ultimate goal is to find a place in the world, to find peace, to find somewhere to belong and to find community.
Q: How would you say The Swede rates as a mentor, as he's been to Phineas this season?
A: Right now, he sees a lost young man who has no place, who has yet to become a man and who has yet to find his backbone. He's trying to give this young man – beautifully played by Josh Caras – a sense of self, and The Swede sees that as a great gift he can offer this young man. The Swede is actually a very good leader.
Q: The Swede is also supervising the Mormon workforce on the Central Pacific Railroad. Would you want a boss like him?
A: The negative side of being under The Swede is that he's in a battle with Cullen Bohannon. Cullen puts the Mormons in a very life-threatening situation in the snow. They are ill-prepared for it. In his desire to put The Swede in a difficult place, he ends up putting the Mormons in a very difficult place. Unfortunately, they have to pay for the actions of Bohannon.
Q: Would you consider Cullen to be The Swede's arch-nemesis?
A: They have a very complicated relationship. There are elements of that relationship that come under "nemesis" for both of them. We would have thought that many years ago, they could have killed each other. Both of them should not be alive and yet for some reason, when they come together, they don't kill each other. I think that says something about what the other represents. There's something in both of them that is a reminder of what they hold onto and what they've lost. Bohannon is hiding from the fact that he's a cold-blooded killer. He looks at The Swede and that's who he sees. He's battling with that side of himself and is doing what he can to follow his moral compass. Actions speak louder than words. They say a lot of awful things about each other to other people, but face-to-face, there is something palpable between these two men and neither one seems to want to let it go.
Q: When you joined Hell on Wheels, where did you think The Swede's path would lead?
A: I thought the path would end at about Episode 107, so I was completely wrong! There are a number of characters whose lifespan we know because they're based on historical characters, but anyone else is up for grabs. It's wonderful. For a character, it's good to not have complacency. Who knows what's going to happen? It's all up to John Wirth and the rest of the gang in the writers room. Everyone has their head on the chopping block in the final season. [Laughs]
Q: How would you sum up your character in just one word?
A: Tenacious!
Q: What's been the most interesting historical fact you've learned as a Hell on Wheels cast member?
A: History is, of course, written by those who succeeded to survive and maintain power, so I don't have any idea what is true historical fact, but there are so many interesting things I've learned. I think of the journey of a man like Thomas Durant, who had a hand in creating one of the greatest accomplishments in the 19th century. He broke every rule, he was corrupt, he was creative, he was passionate, he was a visionary and yet he died penniless and alone. If we all had that kind of drive to fulfill our dreams and did it without destroying people along the way, the world would be a fascinating place.
Read an interview with Tzi Ma, who plays Tao.
Hell on Wheels airs Sundays 9/8c. For more Hell on Wheels exclusives, join the Hell on Wheels Insiders Club.
Read More