Uncategorized
Hell on Wheels Q&A – Byron Mann (Chang)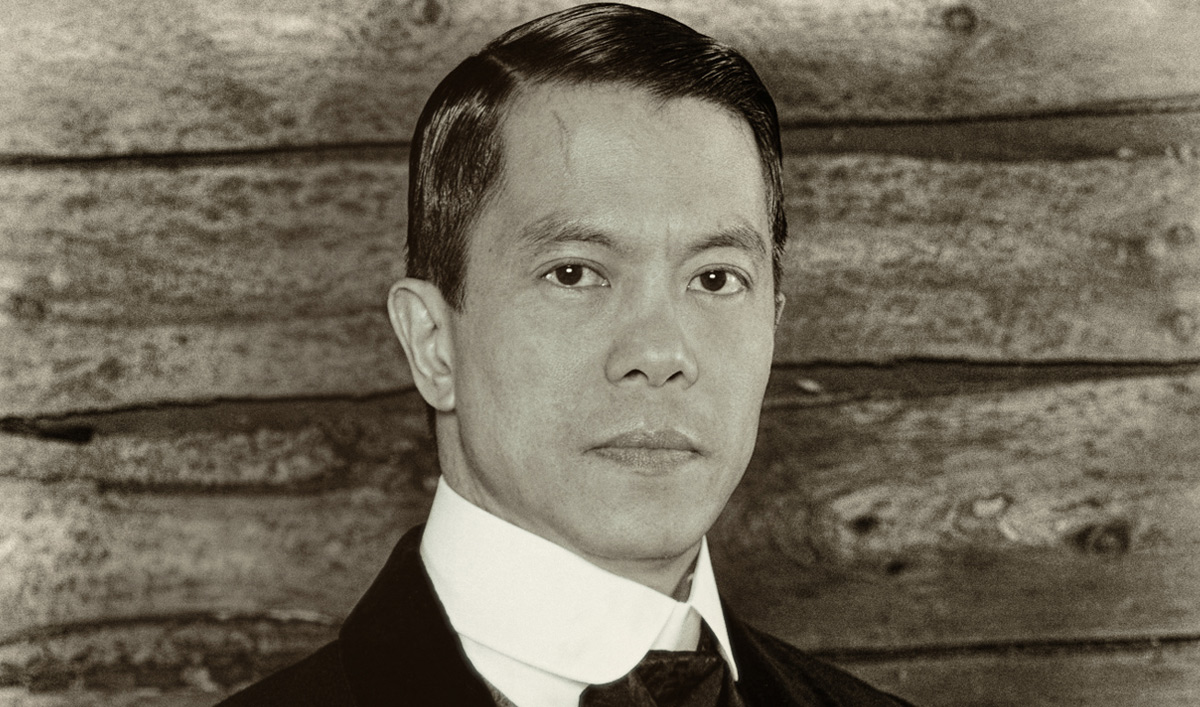 Byron Mann, who plays Chang on AMC's Hell on Wheels, talks about his challenging first day on set and what you can learn about his character by looking closely at his hair.

Q: Season 5 of Hell on Wheels takes one of the most in-depth looks at the experience of the Chinese railroad workers ever seen on television. Being of Cantonese ancestry yourself, what's it been like for you to participate in telling this story? Has it been emotional?
A: To my knowledge, this is actually the first time that the Chinese railroad workers' story has been portrayed in Hollywood. I think there have been other shows where the story has been touched on, but this is a whole season devoted to the Chinese workers. Most of the Chinese railroad workers were actually from a province in China called Guangzhou. Within Guangzhou, there's a district called Taishan. I am from Taishan, and my grandfather and great grandfather are from Taishan, so for me to portray this character and do this show is wonderfully ironic and lovely. It's a lovely opportunity to do this.
Q: What's your take on your character, Chang? Is he the greedy, self-serving businessman that Tao and Fong make him out to be, or is there more to him than meets the eye?
A: There's definitely more to him than meets the eye. To Tao and to Cullen Bohannon, Chang is greedy. However, Chang is the person who provides the rice shops as well as the opium dens and the whorehouses – the things that keep the Chinese workers running. It's hard work out there. These things don't come from trees. Someone has to finance them and get these things in motion. Chang is a businessman and he is there to make a profit, but I think there's another side to him. He does fight for the Chinese people, he negotiates on their behalf, and he goes to great lengths to fight for their rights. He's a complex man and he's not simple – just like all of us.
Q: Hell on Wheels fans on Twitter have been loving your character so far. What's the reception been like for you personally? Do you prefer playing a bad guy to playing a good guy?
A: I've been really flattered and humbled by the fans' reactions. They seem to like my character and they find him rather juicy. I think fans don't really care if you're a good guy or bad guy. They care if you portray a real guy. Reality is always three-dimensional. There's always good and bad to a person. Hopefully, I've done my job to portray a character that's real, even one with conflicted motivations.
Q: You flew from Hong Kong to Calgary to join a show filming its final season. Did that feel overwhelming at the time? What were your first days on set like?
A: What was overwhelming was the jet lag! For the first week I was in Calgary, I was sort of in a haze. On the first day there, I got a call in my hotel room from Tim Guinee, who plays Collis Huntington. He called me out of the blue, introduced himself, and invited me to dinner. I thought that was incredibly gracious of him. My first day shooting was actually the toughest day so far for me. I had a lot of dialogue, I had to quote Shakespeare, and I had to play poker. I don't know how to play poker! I had to do all these things during the first shot of the day. The camera doesn't show it, but Reg Rogers [who plays James Strobridge] knows how to play cards and he was signaling to me off-screen. So, it was like, "You idiot, you're supposed to put down a chip, not a card." Of course, I kept mixing that up. It was a crazy day.
Q: Chang is always impeccably dressed. Can you tell us a little about Chang's look and its inspirations?
A: Well, there's a reason for that. In the first episode, there's a scene where Chang is shaving and you see the scars on his back. The way Chang is impeccably dressed and the way he speaks is his reinvention in America as a businessman. What he was back in China during the Civil War was something completely different. I believe the audience will come to see that when we delve into his backstory: All of this is just a facade. In terms of the costume, I did have some input into the hair. If you look closely, you'll see something weird going on: There are two layers of his hair, but you have to look closely. The way his hair is shaped in the back is to convey a sense that his character is a little bit odd. He looks proper, but something is a little bit off about him. I wanted to convey that through the hair.
Q: You've previously called out Tim Guinee as the biggest prankster on set. Any funny stories you can share?
A: Tzi Ma, who plays Tao, once mentioned to us that he was in China once and was eating dumplings that cost two cents each. He reminisced about how they were the cheapest he's ever had and were very tasty. A month in, Tim Guinee went to Chinatown, bought 100 dumplings and presented them all to Tzi Ma on set for him to eat for lunch. There's a picture of it, too! Tim Guinee is an interesting guy and he has a heart of gold.
Hell on Wheels airs Saturdays at 9/8c on AMC. Get all the news and exclusives first. Sign up for the Hell on Wheels Telegraph.
Read an interview with Angela Zhou, who plays Fong.
Read More