Press
Calgary Herald Interviews Angela Zhou; Colm Meaney Discusses Durant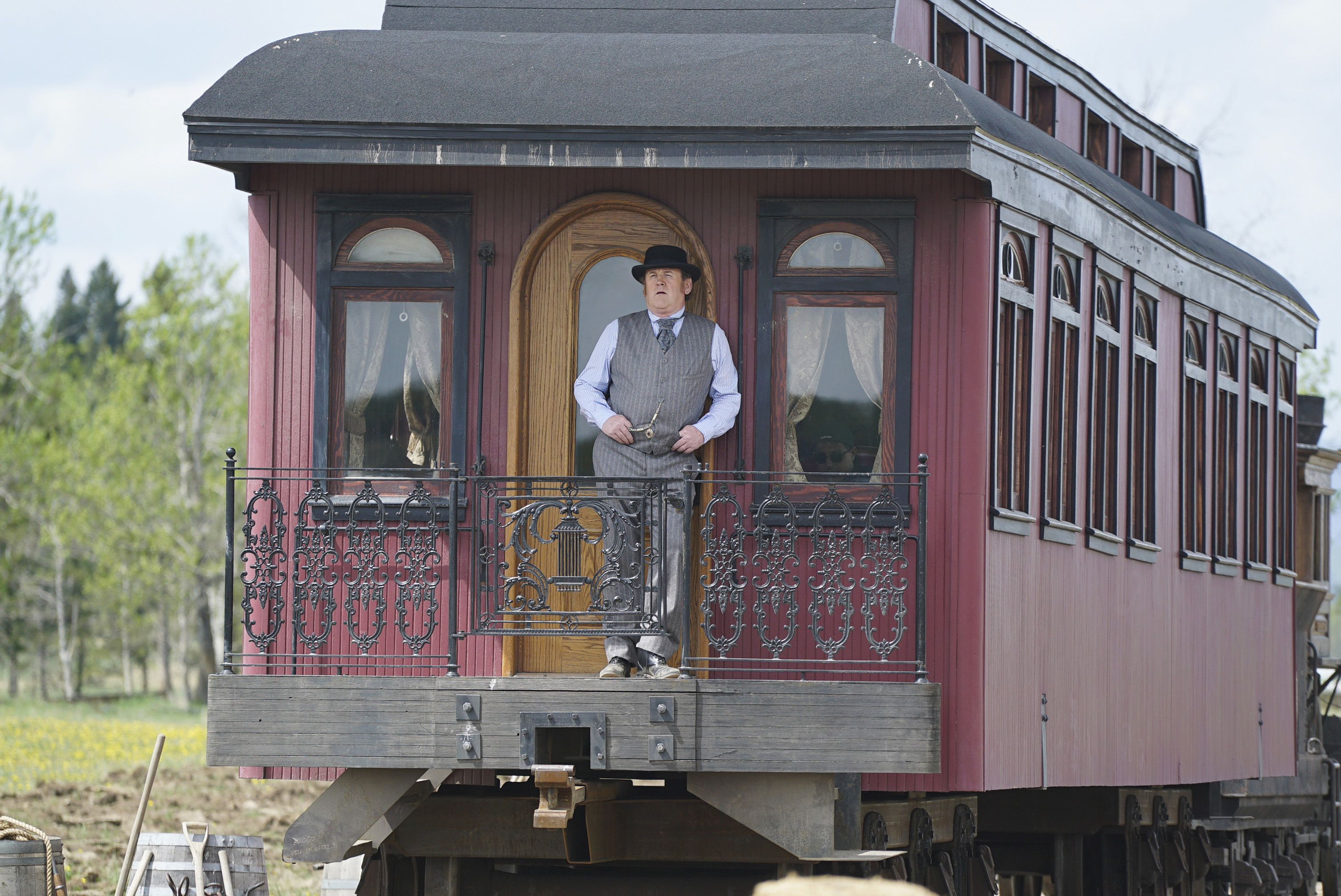 This week, the Calgary Herald interviews Angela Zhou, while Colm Meaney discusses Durant. Plus, Zhou also chats with International Business Times. Read on for more:
• The Calgary Herald chats with Angela Zhou, who shares that Mei was "born into the wrong environment. This unfortunate situation that she is in actually poses an interesting opportunity for her. Now that she's dressed up as a man, she is able to let those aspects of her personality shine through unfiltered."
• Colm Meaney speaks with the Herts and Essex Observer about his character, saying, "Durant is a gambler, he's a huge, high stakes gambler and he wins big and he loses big. I don't think, if he was aware of what was coming, that he would feel pity for himself."
• International Business Times interviews Angela Zhou, who talks about Tim Guinee being "my personal trainer for the first couple of weeks, especially the first few scenes where the audience was not supposed to know that I was a girl."
• Common — who "came up through Chicago as a thoughtful hip-hop artist, but made the transition to acting, and hasn't looked back" — is selected by Hollywood.com as one of 10 rappers who became awesome actors.
• Crave Online spotlights exclusive video from the Season 4 Blu-ray where "Anson Mount and executive producer Mark Richard look back at Bohannon's journey from the very beginning of the series."
• Zap2it has an exclusive first look at a Season 4 DVD extra where "viewers can get an insider's perspective on what went into filming the deadly church fire" in Season 4's "Return to Hell."
• The Huffington Post examines how a change of locale has enhanced the show, since "usually a different story location refreshes a TV series."
• Indiewire has the trailer for Visions, a horror movie featuring Anson Mount.
• For recaps and reviews of Season 5, Episode 4, "Struck," check out Basket of Kisses, CarterMatt, Current Movie Reviews, Den of Geek, Movie News Guide and TV Fanatic.
To stay up-to-date with all the latest Hell on Wheels news, sign up for the weekly Hell on Wheels Telegraph.
Read More