Blog
10 Ways to Get Ready for the Hell on Wheels Season 5 Premiere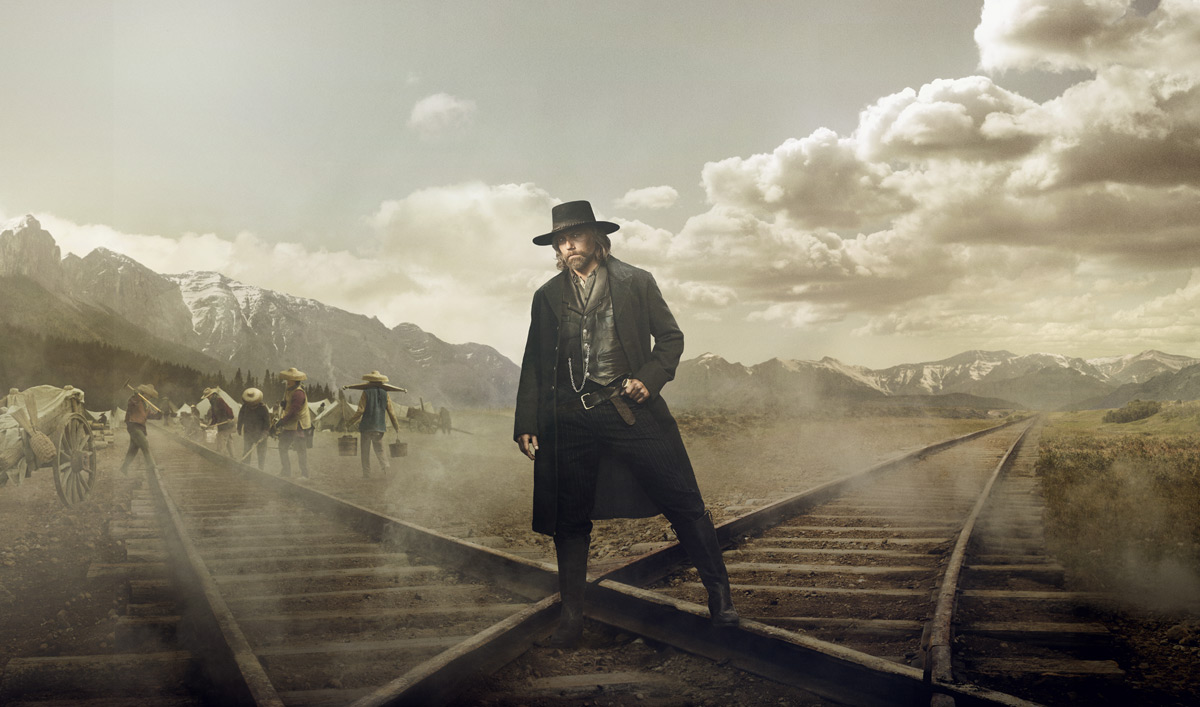 The first half of the fifth and final season of Hell on Wheels premieres this Saturday, July 18 at 9/8c. Are you ready to go further west with the Central Pacific Railroad? Here are 10 ways to prepare:
1. Find out what lies ahead by watching "A Look at Season 5," featuring interviews with cast members including Anson Mount (Cullen Bohannon), Christopher Heyerdahl (The Swede), Tim Guinee (Collis Huntington), and new cast member Byron Mann (Chang).
2. Watch three Season 5 trailers: "Changing Sides," "Lie Cheat Steel," and "All Roads."
3. Watch "How the Chinese Built America" for a first look at how Season 5 will explore the Chinese immigrant experience during the construction of the Transcontinental Railroad.
4. Catch up with the show by watching the Season 4 marathon this Saturday beginning at 8AM/7c, leading directly into the Season 5 premiere at 9/8c. Season 4, Episodes 8 through 13 are also available on amc.com. Then, test your knowledge of what's happened on the series so far by playing Hell on Wheels Ultimate Fan Games.
5. Preview the new season with 16 first-look photos and a Season 5 character gallery.
6. Get a closer look at what's to come with the Interactive Show Companion, which includes an introduction to Season 5's new characters, a timeline of the history of the Chinese labor workers, an audio stream of the series theme song, and more.
7. Read an exclusive Q&A with Anson Mount, in which he talks about filming the show's final season and the ways in which a season premiere feels like a Christmas gift.
8. Explore the Progress of the Transcontinental Railroad map to see how far the Union Pacific Railroad and Central Pacific Railroad have progressed as Season 5 begins.
9. Enter the Raise Hell Sweepstakes for a chance to win passes to an exclusive acoustic performance by country music star Dierks Bentley on August 21st in San Francisco.
10. To stay up-to-date on all the latest news and exclusives, sign up for the Hell on Wheels Telegraph, and follow Hell on Wheels on Facebook, Twitter, Tumblr, and YouTube.
Season 5 of Hell on Wheels premieres this Saturday, July 18 at 9/8c on AMC.
Read More