Press
First-Look Photo From Season 5 and Premiere Date Announced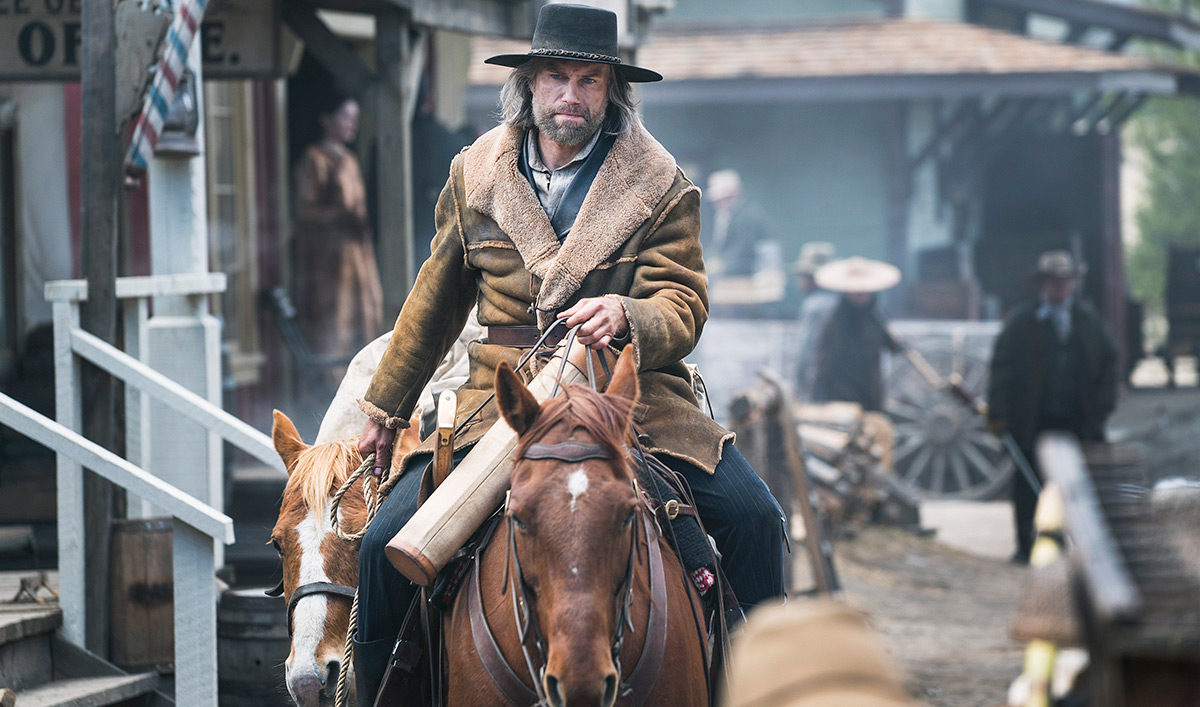 Hell on Wheels is returning for the first half of its fifth and final season on Saturday, July 18 at 9/8c. Seven new episodes of the AMC original series will air this summer, with the series' final seven episodes to air in 2016.
For those new to the show, Hell on Wheels looks at the institutionalized greed and corruption behind the building of the Transcontinental Railroad as the race between the Central Pacific and Union Pacific intensifies. In Season 5, Cullen Bohannon (Anson Mount), seen above in a first-look photo from the new season, finds himself a stranger in a strange land: Truckee, California. Home to the headquarters of the Central Pacific railroad, this rough mountain railroad town teems with thousands of Chinese workers who are foreign in language, culture and traditions. While grappling with the challenges of corralling his new workforce, Cullen leads the Central Pacific's herculean effort to tunnel through the Sierra Nevada mountains, sometimes achieving only inches a day in the race to complete America's first Transcontinental Railroad.
In addition to Mount, Hell on Wheels also stars Colm Meaney as Thomas Durant, Christopher Heyerdahl as The Swede, Robin McLeavy as Eva, Jennifer Ferrin as Louise Ellison, Phil Burke as Mickey McGinness, and Dohn Norwood as Psalms. Season 5 also welcomes four new series regulars: Tim Guinee (as Collis Huntington), Reg Rogers, Byron Mann, and Tzi Ma. The series is executive produced by John Wirth (who also serves as showrunner), Paul Kurta, Michael Rosenberg, and Jeremy Gold.
Season 5 of Hell on Wheels premieres Saturday, July 18 at 9/8c on AMC.
Read More