Uncategorized
Five Ways to Catch Up on Season 4 of Hell on Wheels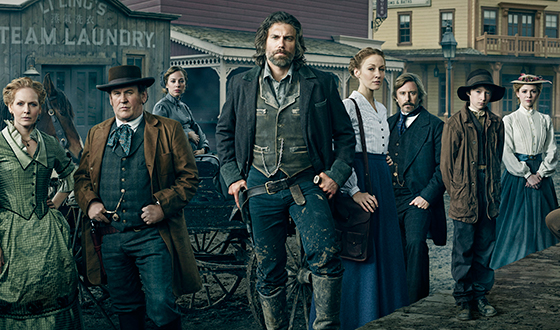 Gunfights. Explosions. Brawls. Murders. A struggle for power. The deaths of three major characters. Cullen's stunning departure from the Union Pacific. The fourth season of Hell on Wheels had it all. Here are five ways to get caught up on everything that transpired this season:
1. Binge-watch the entire season with all 13 full episodes online, streaming on www.amc.com (authentication required). But don't delay — they're only available until Friday, December 19.
2. Watch the Wrapping Up Season 4 video, in which the Hell on Wheels cast talk about the journey their characters have taken over the course of the season.
3. Missed something? Read the Season 4 recap or peruse the Season 4 episode guide to catch up on all of this season's twists and turns.
4. How closely were you paying attention? Test your knowledge with the Season 4 Ultimate Fan Game, as well as Ultimate Fan Games for every episode.
5. Which episodes did you enjoy the most? Vote for your favorites in the Season 4 Episode Poll.
Hell on Wheels returns to AMC for its fifth and final season in Summer 2015.
Read More