Q&A
Hell on Wheels Q&A – Showrunner John Wirth Answers Fan Questions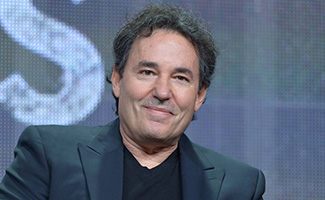 In this interview comprised of questions from Hell on Wheels fans, showrunner John Wirth talks about what to expect in Season 5 and his favorite scenes from the series' first four seasons.
Q: In Season 1, the focus was Cullen's search for vengeance for his family. Now it's the search for his family. Did you go back and study Season 1 when planning Season 4? Also, how do you balance Cullen's desire for family with his addiction to the railroad? — Speech Girl
A: In life, we sometimes go in circles when we don't necessarily want to. It is a common theme that runs through the series. Cullen's search for his family now is more about healing himself and becoming a whole person, as opposed to just trying to get the anger and anguish out. We've seen his attachment to the railroad in the past. In the finale this season, he ends up quitting, but then joining the [Central Pacific] railroad in order to find his family. What Huntington said is a good question for Cullen: How badly do you want to find your family?
Q: A script can possibly and suddenly evolve into a storyline you had not previously pondered. Has this been the case with Season 4 of Hell on Wheels, or did you have a clear understanding from beginning to end as to how this current season would play out? — Cathy P.
A: The writers have a lot of lead time before we begin production, so we have a pretty good road map before we get started. This season, a couple of things surprised me. The death of Sidney Snow [in Episode 411] and the decision to amputate his leg to try to save him was something that came up. We didn't plan on that. The hanging of Ruth [in Episode 412] was also not something we planned on early in the season. We thought Sidney might shoot Cullen. As we started to move through the season, we knew Ezra would be killed, and it emerged that Ruth would be Sidney's killer — then we decided where to go from there with her character.
Q: Do you know what will happen to each character by season's end, or do you allow the characters a chance to develop with the storyline as the season progresses? – Marie

A: We have an idea of where we want to take them over the course of the season because we develop themes and storylines for each character, but we're always open to things that pop up. We start watching the film as we make it, and start seeing actors working together and certain onscreen dynamics sometimes dictate the story. That's always a fun discovery.
Q: What are the most challenging aspects of producing and filming Hell on Wheels? Also, what has been your favorite scene from the show? – Christy
A: For me, the challenge is to figure out a satisfying story that will sustain over the entire season, and to get the scripts out in a timely fashion. For the producers and crew in Calgary full-time, the rain, mud and cold is probably the most challenging, physically. Two years ago, I remember standing on the bank of the river when The Swede killed the Dutson family [in Episode 306]. That very afternoon, we were all evacuated because of thunder and lightning. The river rose so far, and by the next day, the place was no longer there!
I have a lot of favorite scenes. The scene where Cullen hung that boy in Season 3 [Episode 302], because the acting from Anson [Mount] and Common was really incredible. I loved the scene between Jennifer [Ferrin] and Robin [McLeavy] when Eva tried to seduce Louise [in Episode 309]. I loved the scene where Cullen and Elam had their final confrontation [in Episode 407]. I love pretty much anything that The Swede is in. The shootout last year in town where Cullen was a bad-ass was also cool [Episode 309]. The scene where Ruth and Cullen found Ezra's body under the church [in Episode 410] I thought was amazingly powerful. The scene where Cullen tried to get Elam's casket [in Episode 407] into the grave was amazing. Finally, the old man fight between Campbell and Durant [in the Season 4 finale] really tickled me. I got a kick out of that!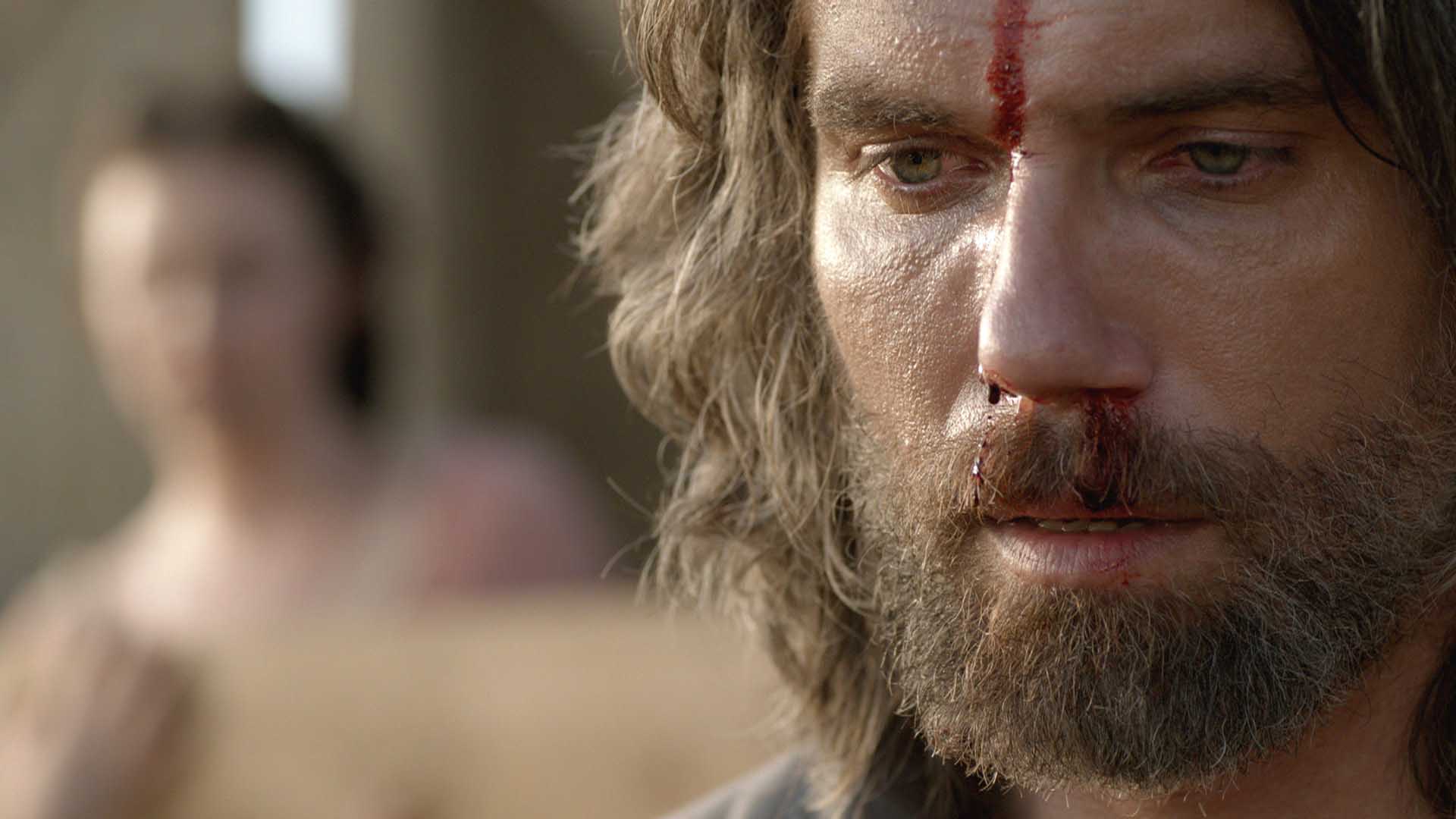 Q: The characters are so well portrayed and seem genuine. What is the key to creating characters and stories that are believable, yet extraordinary enough to fascinate? — MAES Hurt
A: I wish I knew! [Laughs] We work hard to write stories that feel organic and right for the times. We discuss what people's 19th century attitudes might be for situations that we put our characters in. We have a troop of actors that really understand the reality of our situations, and they make it real.
Q: The attention to detail is a whole character in and of itself: The dress, language, tools, décor – not just the set. What kind of research do you have to do to create the show's authenticity? — Ricki L.
A: The writers do a lot of research in terms of the historical record. We've planted ourselves in time. We look at what happened and come up with scenarios to put our characters in. The rest of it is the work of our extraordinarily talented crew. Carol Case, our Costumer Designer, does a tremendous amount of research about what clothing looked like during that period. John Blackie, our Production Designer, does the same thing. We built a steam engine that looks exactly like the ones you see in photographs. We have a wonderful Prop Master [Ken Wills]. Our wranglers gear up the horses. It's a group effort. It's just an extraordinary team. I'm always blown away on set.
Q: After four years of Hell on Wheels, it's clear that no character is safe from the dangers of life on the frontier. When the writers decide to kill a character, do they do any sort of "cost/benefit analysis" for advancing the storyline vs. potentially alienating fans? – torrid
A: The advent of cable television allows us to put people in situations where their lives are in danger all the time. In our world, Hell on Wheels is a dangerous place. Cullen Bohannon and Thomas Durant – being a historical person who didn't die [then] – are probably the only two people who are safe. It's not an easy thing to kill somebody off. It requires careful thought, consultation and respect for everyone involved, including the actor.
Q: Have you started to get sentimental about the show entering its final season? Can you give us any hints about what to expect in Season 5? – MarMin
A: I am getting sentimental. Both Anson [Mount] and I spoke about the bittersweet nature. We all feel gratified that we've had this many episodes to tell this story and that we'll be able to tell it through to the end. I can tell you what the end to the story is: pounding the golden spike at Promontory. I can also say that we'll be exploring the Central Pacific side of the railroad next year, including the Chinese laborers; Cullen will be searching for his family; we'll see a lot more of Huntington and his relationship with Cullen; and we'll be dealing with building the railroad through the mountain, which may perhaps involve tunneling. That's about all I can say!
Read an interview with Jake Weber, who plays John Campbell >>
Read More