Press
Chicago Interviews Common; TV.com Reports on Latest Episode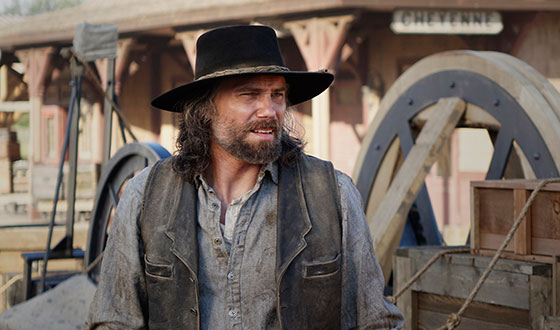 This week, Chicago magazine interviews Common, while TV.com covers the virtues of the latest episode. Plus, CarterMatt previews "Two Trains." Read on for more:
• Common tells Chicago magazine, "I have the enthusiasm again for making music. For some years, I don't think I had it."
• TV.com says that "Under Color of Law," the most recent episode, "wasted no time in drawing the strings of conflict in Hell on Wheels' new Elam-less direction, and promised the return of that troubled gunslinging workman we've known as Cullen 'Shoot 'Em Up' Bohannon."
• Previewing the next episode, "Two Trains," CarterMatt predicts the episode will be "one heck of a showdown between Cullen and Syd for control of Cheyenne."

• CarterMatt is encouraged by the ratings of last week's "Elam Ferguson," calling them "solid ratings for the show on a Saturday and once again, an increase over the equivalent episode from last year."
To stay up-to-date with all the latest Hell on Wheels news, sign up for the weekly Hell on Wheels Telegraph.
Read More