Press
Anson Mount Talks Hell on Wheels, All the Boys Love Mandy Lane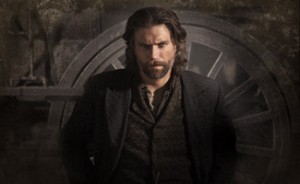 This week, Crave Online asks Anson Mount about Hell on Wheels, while Mount chats with Examiner.com about All the Boys Love Mandy Lane. Plus, Colm Meaney gets a rave review of one of his new films. Read on for more:
• Anson Mount updates Crave Online on Hell on Wheels, noting that "sometimes good TV writing is about painting yourself into corners and then figuring out how to get out. So we definitely have that and now we've got to figure out what we're going to do."
• Examiner.com interviews Anson Mount about All the Boys Love Mandy Lane, which is being released now, seven years after it was made.
• Reviewing Alan Partridge: Alpha Papa, New Zealand's Stuff calls Colm Meaney "superb."
• In a review of All the Boys Love Mandy Lane, Assignment X observes, "There is a pretty good turn here by Anson Mount – who if you watch Hell on Wheels you will barely recognize…"
• To stay up-to-date with all the latest Hell on Wheels news, sign up for the weekly Hell on Wheels Telegraph.
Read More