Press
CarterMatt Talks Season 4 Finale Sneak Peek; EW Wants Anson Mount in Crossroads Sequel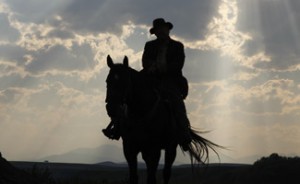 This week, CarterMatt.com talks up the Season 4 finale, while Entertainment Weekly wants to see Anson Mount in a Crossroads sequel. Plus, Engadget includes the season finale in its round-up of must-see TV this week. Read on for more:
• CarterMatt.com takes a look at the Season 3 finale's sneak peek, noting that Cullen "has been brought before quite possibly the most terrifying priest ever."
• Entertainment Weekly envisions what a Crossroads sequel would be like, pointing out that the cast, including Anson Mount, has done well for itself in the 11 years since the film was released.
• Engadget's must-see HDTV for the week includes the Hell on Wheels Season 3 finale.
• CarterMatt.com is pressing for a Season 4 renewal for Hell on Wheels, since "it is clear that there is a larger story here left to tell."
• Screen Invasion's review of All the Boys Love Mandy Lane calls Anson Mount "the standout player" in the cast.
• Entertainment Weekly previewed "Fathers and Sins" with a couple of clips.
• For recaps and reviews of Season 3, Episode 9, "Fathers and Sins," check out Basket of Kisses, CarterMatt.com, Starpulse and TV.com.
• To stay up-to-date with all the latest Hell on Wheels news, sign up for the weekly Hell on Wheels Telegraph.
Read More