Interviews
Q&A – Charlie Daniels (Country Music Legend)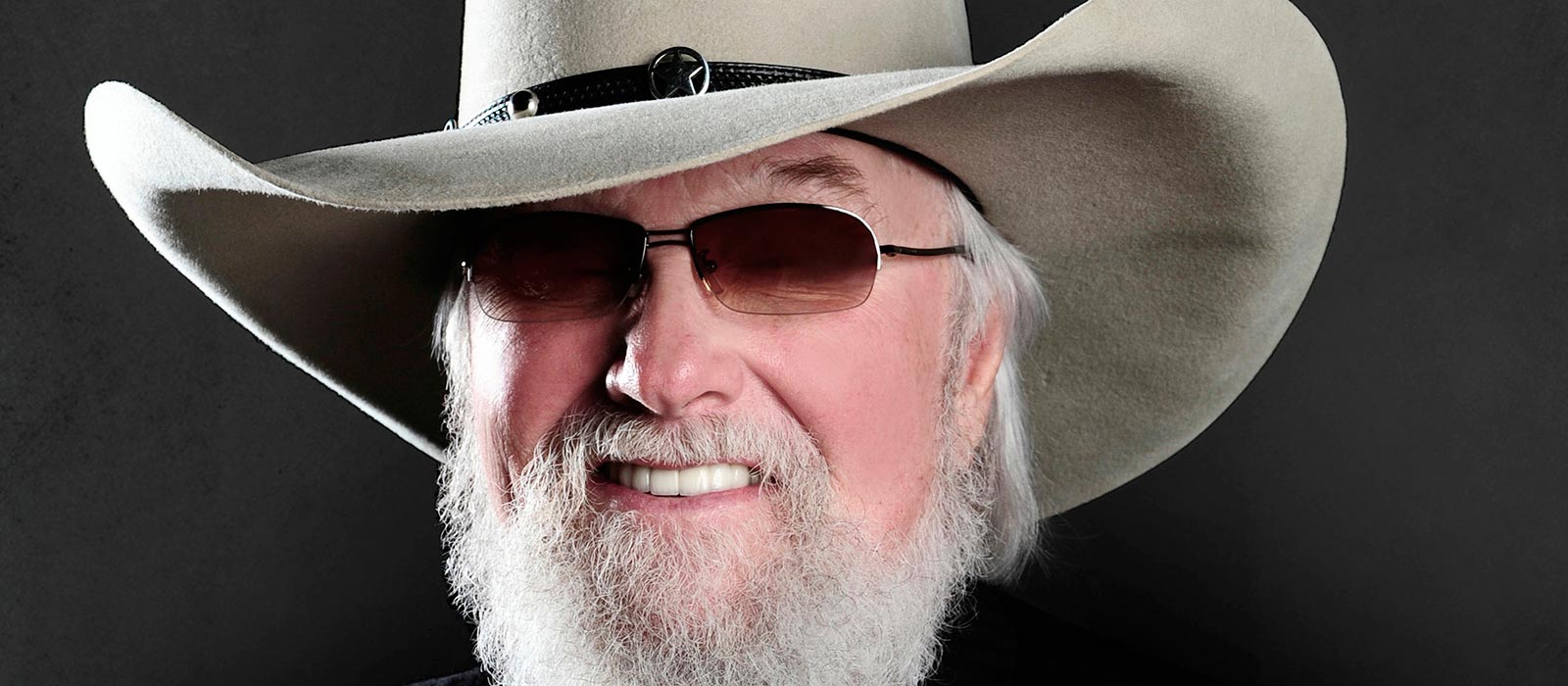 Country music legend Charlie Daniels talks about how he came to write the fiddle tune for Anson Mount's dance scene in Hell on Wheels Episode 306, "One Less Mule." 
Q: Anson Mount asked you to write a song for Hell on Wheels via Twitter. How exactly did that play out?
A: I am a big fan of the show. I don't watch a lot of TV. I watch a lot of football and NASCAR but there aren't a lot of quote-unquote dramatic shows that I have much interest in… This happens to be one of them… Anyway, I saw something from Anson on my Twitter account, and I wrote back to him and said, "You know I really enjoy the show…" And he said, "Would you consider writing a song for our TV show?" And I said, "Well, sure, I'd be glad to, I'd love to give it a shot."
Q: Does the show speak to your country-western roots?
A: I love blood and guts. I love Western culture. I love the shootouts and the cattle drives. And that particular kind of character that Anson has developed and the way he comes across, as an ex-Confederate soldier who wears his heart on his sleeve and is man enough to back it up… I just admire people who have the guts to stick up for what they believe in. He's a very strong character on the show. I also like to see him shoot people. [Laughs]
Q: How did you decide on the song for this episode? Did you write it specifically for the show?
A: Yeah, it's original. When they came up with the scene — I think Anson is dancing — they said, "Can you do something like this?" I said, "Well, of course," and I wrote a little fiddle tune, and I recorded it with all acoustic instruments in a very loose sort of a way, like I would imagine somebody in a beer joint in a railroad town back in the 1800s. And we recorded it. And I had to come up with a name off the cuff, so I said, "Well, we'll just call it 'Hell on Strings.'"
Q: What's the key to successfully writing a song for television?
A: I just sat down and wrote it… They wanted to do a two-step to it, so I just had to write something with that tempo to it. So I went back to the Urban Cowboy movie, where they did a lot of two-step, and I listened to that… but came up with something a little faster.
Q: You've said that your payment for this project was a round of golf with Anson. Who negotiated that?
A: I just wanted to do this, and I wasn't going to get hung up on how much money we were going to charge to do it… I told my management company that I'll just take a round of golf with Anson. I don't even know if he plays or not… I'll play a round with him if he plays as bad as I do. [Laughs]
Q: What's changed in country music since your hit "Devil Went Down to Georgia"?
A: It was number one almost this week 34 years ago. The biggest thing that's changed is technology, especially the recording side of things. It has made things so much easier…. We used to do things pretty much organically rather than electronically as far as sounds were concerned… There are a lot of shortcuts we can take today, rather than the long cuts we used to take.
Q: Common is also a musician, albeit in a very different genre. What would a collaboration between you and him sound like?
A: I don't know but I'd be willing to give it a try… I'm a fan of what he does on the show. He does a great job on it.
Click here to read an interview with Anson Mount, who plays Cullen Bohannon on AMC's Hell on Wheels.
Read More