Uncategorized
Louise Ellison Column – Union Pacific Chief Engineer Kidnapped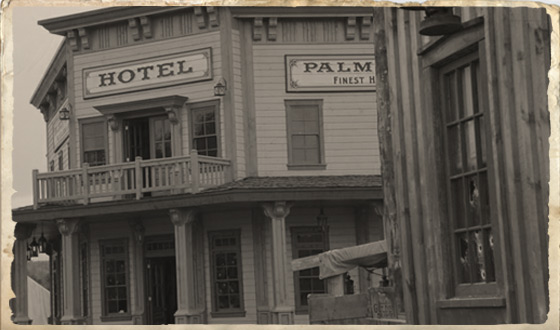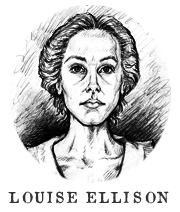 CHEYENNE, DAKOTA TERRITORY — Workers from the Union Pacific railroad are reeling after Chief Engineer Cullen Bohannon's kidnapping by unknown assailants during a brazen attack on the town of Cheyenne.
Mr. Bohannon, accompanied by railroad police chief Elam Ferguson and a young boy, was traveling to Cheyenne to meet with former U.P. chief Thomas Durant when he was ambushed by nearly a dozen armed riders. Mr. Bohannon was able to stall the attackers, allowing himself, Mr. Ferguson, and the boy to escape.
The masked men pursued the trio into Cheyenne's Palmer Hotel, then cut the town's main telegraph line and killed its operator, Arnold Rufus. Mr. Rufus had recently moved to Cheyenne from Denver.
After a standoff and shoot-out resulted in the deaths of several riders, the remaining attackers forced their way into the Palmer and took the young boy hostage. Bohannon gave himself up in exchange for the boy's life, and was knocked unconscious by the two remaining riders and dragged into the wilderness.
While the attackers never revealed themselves nor their motivations, police chief Ferguson suspects they were Mormon 'rough riders' out for retribution against Mr. Bohannon after he convinced his former workforce to return to 'Hell on Wheels' last week. The workers had previously signed on to build a Mormon spur line after a cholera outbreak struck the U.P. camp.
Despite the audacious attack, authorities are erring on the side of caution when it comes to recovering Mr. Bohannon. "The Mormons are a dangerous people," explained ranking Army commander Dr. Major Augustus Bendix. "They have already fought a war with the U.S. cavalry in '57, and I dare say they emerged victorious. Until we have solid evidence of Mr. Bohannon's whereabouts, I have no intention of storming Fort Smith on a Negro's hunch."
So far, the evidence is far from certain. Margaret Palmer, proprietor of the Palmer Hotel and witness to the attack, remains especially dubious. "We don't know what befell Mr. Bohannon," she said. "Those men could have been Mormons, but they could be a dozen other things. This land is highly disputed territory and Mr. Bohannon is driving that railroad right through the middle of it. The range war is just beginning."
Railroad work has continued into the night under the guidance of Mr. Ferguson. If end of rails has not reached the town of Cheyenne by tomorrow, the board is expected to terminate Mr. Bohannon from his role as Chief Engineer of the Union Pacific.
Read More