Uncategorized
Louise Ellison Column – Railroad Run by Murderer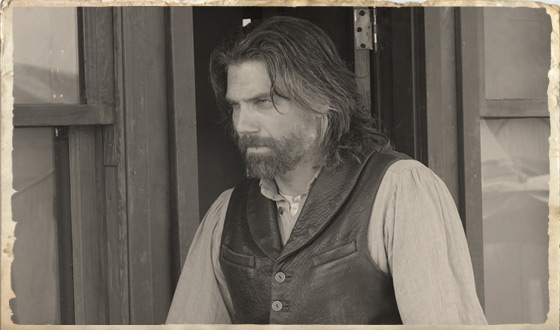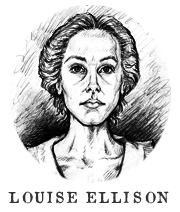 HELL ON WHEELS, NE — Cullen Bohannon, the new Chief Engineer of the Union Pacific Railroad, is alleged to have killed no fewer than six men and may be involved in as many as a dozen murders.
A former Confederate officer, Mr. Bohannon is widely suspected of engaging in a killing spree that began at the cessation of war hostilities and claimed the lives of nearly all members of the 13th Ohio Volunteer Infantry.
In November, 1865, four months after the war ended, Capt. Ebert Nelson of the 13th Ohio was gunned down in Dayton. Later that month, in perhaps the most brazen of these killings, Private Buckton Prescott was shot in the confessional of a church in Washington, D.C. Two other murders, those of 13th Ohio members Lieutenant Randall Wuster and Lieutenant Phillip Tanner, were also attributed to Mr. Bohannon during this period.
Mr. Bohannon, born in Meridian, Mississippi, then sought work on the Union Pacific Railroad as it made its way west through Nebraska. Shortly after Mr. Bohannon's arrival, Capt. Daniel Johnson was found brutally murdered, his throat slit from ear to ear. Johnson was a Union Pacific foreman and former captain of the same ill-fated Army division.
Mr. Bohannon assumed the foreman position in the wake of Johnson's death, beginning his tenure as a railroad employee.
Months later, another former Union soldier, Sgt. Frank Harper, was found murdered in 'Hell on Wheels.' Witnesses put Mr. Bohannon at the scene, and a warrant was issued for his arrest. But the Confederate fugitive was issued a full pardon by Congress, and he soon resumed work on the railroad.
Though he was never tried for these crimes, suspicions about Mr. Bohannon's murderous tendencies have been rampant in 'Hell on Wheels.' None of the railroad's employees would make a public statement regarding Mr. Bohannon's alleged murders, but many confirmed off the record that Mr. Bohannon is widely known to be a killer.
Consistent in those reports was the death former head of railroad security Thor Gundersen, last seen being dragged by Bohannon toward the South Platte Bridge following last year's destruction of 'Hell on Wheels' at the hands of Indians. Witnesses are convinced Gundersen was killed by Mr. Bohannon after the attack, though his body was never recovered.
Despite his reputation, the Union Pacific board appointed Mr. Bohannon to his current position as Chief Engineer after the indictment of former chief Thomas Durant, who was convicted of embezzling railroad funds and spent several months at Hudson Prison in New York City.
The hiring of Mr. Bohannon on the heels of Mr. Durant's conviction draws into question the judgement of the U.P. board of directors, and casts doubt on the company's ability to successfully complete its government contract to construct the nation's first transcontinental railroad on time and on budget.
As of this writing, Mr. Bohannon is still serving as Chief Engineer.
Read More