Uncategorized
Louise Ellison Column – Deceased Man Charged With Murder of Senator, Two Boston Women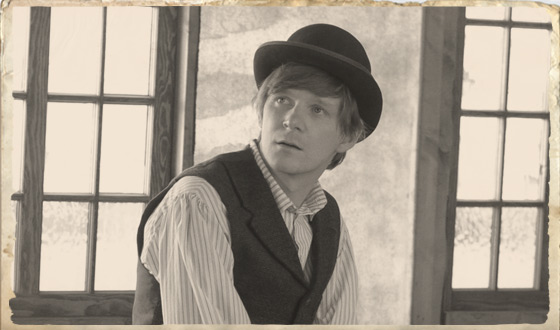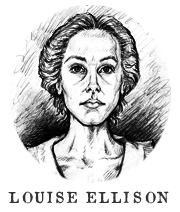 HELL ON WHEELS, DAKOTA TERRITORY — Michael Malone, detective from the Massachusetts Executive Office, left 'Hell on Wheels' yesterday after completing his investigation into the disappearance of Nathan Metcalf, senior Senator from the Commonwealth of Massachusetts.
Detective Malone concluded that Sen. Metcalf was murdered by 'Hell on Wheels' local Sean McGinnes, a Boston man who arrived at the U.P. work camp two years ago with his brother Mickey to start a 'Magic Lantern' business. Mr. McGinnes and his brother have since moved on to other ventures, with the latter opening Hell's new saloon, known as The Phoenix, and the former serving as operations accountant under U.P. Chief Engineer Cullen Bohannon until he was terminated from his position several weeks ago for unknown reasons. Mr. Bohannon refused to comment for this story.
According to Detective Malone, Sean McGinnes entered his brother's saloon and confessed to murdering the senator before leaving to confront local pastor Ruth Cole in her church. Believing her to be in danger, Mickey McGinnes followed Sean and shot him when he found Sean's hands wrapped around Miss Cole's neck. Miss Cole confirmed Mickey's account of the events, and there were no other witnesses.
In addition to the senator's murder, Sean McGinnes was also implicated in the strangling deaths of a pair Boston women four years ago, shopkeeper's daughter Patricia Fallowill and schoolteacher Katherine Emerson. At the time, police had served a warrant for Mr. McGinnes's arrest, but before it could be served he fled the city. A short time later, veteran policeman Charles O'Leary was found drowned in Boston Harbor.
According to Detective Malone, Mickey McGinnes is not currently under investigation for the murder of Senator Metcalf, nor the murders in Boston.
"What we have here is a clear-cut case," said Malone in a statement. "A man wanted in Boston for strangling two women came out west and attempted to strangle a third, and likely would have succeeded but for the heroic actions of his brother. Sickness is sickness, and the late Mr. McGinnes was clearly afflicted. He confessed to the murder of Senator Metcalf, and in this single trip I was able to close two separate, high profile cases on behalf of the Massachusetts Executive Office."
"I'm just happy I got there in time," said Mickey McGinnes, who seemed calm despite the afternoon's events. "There's no telling what my poor brother was capable of."
Mr. McGinnes denied any involvement in the Boston murders, and refused to answer any further questions. "You heard it yourself from the Malone fellow," he said. "I'm a hero."
Miss Cole could not be reached for comment.
Sean McGinnes was buried without a ceremony in the 'Hell on Wheels' cemetery. He is survived by his brother.
Read More