Uncategorized
Louise Ellison Column – Cholera Strikes Hell on Wheels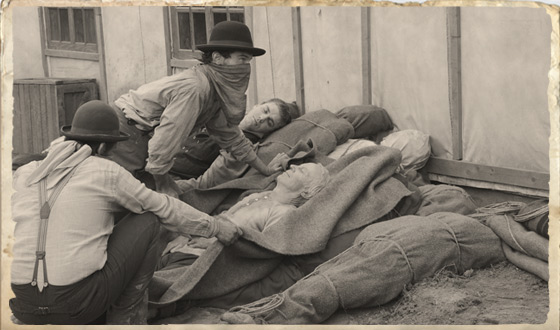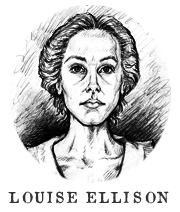 HELL ON WHEELS, DAKOTA TERRITORY — Hundreds of deceased Union Pacific workers were cremated yesterday after a cholera epidemic swept through the newly established 'Hell on Wheels' camp in the Dakota Territory. While many workers perished, still others left camp due to the poor conditions, traveling North to the Mormon settlement at Fort Smith.
"We cared for them the best we could," said minister Ruth Cole, whose church became a makeshift hospital for the infirm. "God's will can be hard to understand, but I trust He will guide us through these trying times."
Many Union Pacific workers did not share Miss Cole's confidence. Among them was a walking boss known as 'Dutch,' who led a walkout after Chief Engineer Bohannon ordered work to continue despite the lack of drinkable water and the sweltering hot conditions. While Bohannon vowed to the men he would return with fresh water by lunch, the promise went unfulfilled.
"I just didn't see no other choice," Dutch explained as he and several dozen others prepared for their trek to the Mormon fort. "Bohannon told us there'd be good water 'fore noon and there ain't none. If he don't want us to hold off the work 'til water gets here, we'll find work elsewhere."
"Elsewhere" in this case is the nearby Fort Smith, a Mormon encampment rumored to be constructing their own railroad spur line. Workers have reported speaking to several Mormon 'rough riders,' in the past few days, who have ridden to end of rails in an attempt to recruit skilled railroad labor. While those efforts were initially rebuffed, it seems the tide has turned as far as the U.P. workers are concerned.
"I heard the flannel-mouthed general said Bohannon had to be at that Cheyenne town inside a month, but I ain't gonna die for another man's deadline, much as I respect him," Dutch explained. "Them Mormons got plenty of water, food, and work. And they're polygamists, that's what people say, so I bet they got plenty of women to go around too."
While the cholera outbreak subsided after the discovery of a fresh water source and construction of a windmill, the damage done to the camp will be felt for some time. Survivors mourn their fallen friends and work has ceased at end of rails. Without enough 'rust eaters' to continue, the Union Pacific has ground to a halt until Mr. Bohannon can source new labor.
After securing a second chance to serve as Chief Engineer, Cullen Bohannon finds himself in trouble once again. With only weeks to reach Cheyenne, Hell on Wheels is burning its dead and spinning its wheels.
Read More