Interviews
Q&A – Common (Elam Ferguson)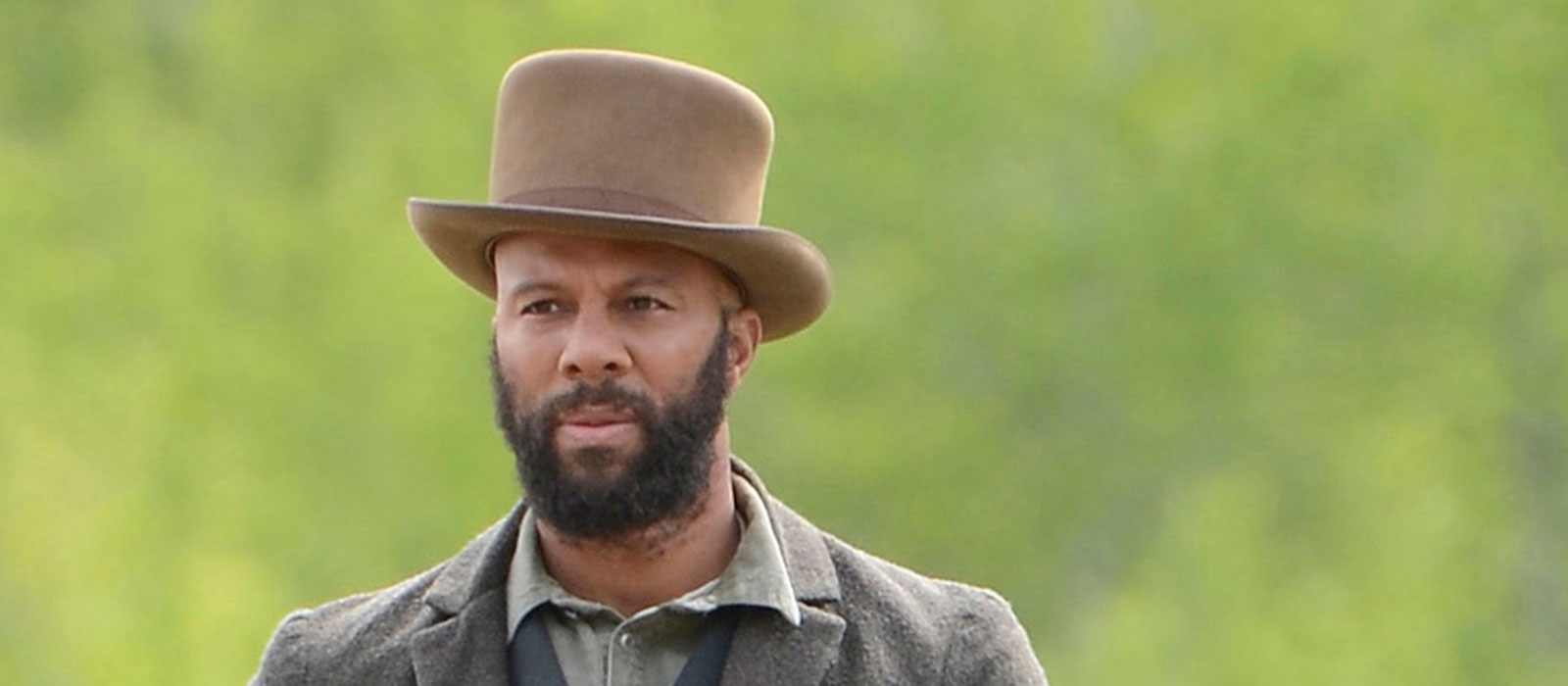 In this interview, Common (Elam Ferguson on AMC's Hell on Wheels) talks about how the show inspires his music and his personal connection to his character.
Q: What are you most looking forward to in Season 3?
A: I've been really enthused and inspired by where this season is going. It's really been a lot of great writing and great actors and the story lines are really developing for each character. I've come across scripts where I couldn't wait to find out what was going to happen next.
Q: How has Elam's story evolved?
A: The theme is progress for himself and his family. The theme is staying with that ambition and that focus and really achieving things in life that at once seemed unimaginable… Elam also has a position on the railroad that's highly regarded and there's a lot of responsibility in this new position.
Q: You have this whole other life as a successful rapper. What's your strategy for getting back into playing Elam at the beginning of a new season?
A: It is challenging. Whether I'm coming form other acting work or music, it takes me some time to get into the world of Hell on Wheels. It's a different time period — it's a different world, really. But I must say, I really connect with that character, Elam… Once I start getting involved with it, it's like remembering who you are again. It's like when you go back home and you're like, "Oh man, I used to love sitting on the couch and The Cosby Show or this room brought back this memory." It's like returning home, going back to Elam.
Q: Are there any historical references that you were able to pull from for Elam and Eva's situation with the baby?
A: History shows that there were a lot of white fathers and black mothers, because some women were enslaved or raped or what have you and it would obviously be dangerous for that mother. I think Eva and Elam are dealing with something similar.
Q: Have you gotten to work with children on set?
A: The baby we've been filming with, Emily, is one of the best actresses I've ever worked with. She cries and warms up on cue. She's so natural. It's one of those things where you have to learn to be in the moment. [Laughs]

VIDEO: A Look at Season 3
Q: As Elam gains power and status through the seasons, it seems to distance him from the other Freedmen. Does that affect you on a personal level at all?
A: It touches you emotionally when you're dealing with certain situations that you know African American individuals had to go through as human beings during that time… When I do that, or do scenes like that, it hits hard… The parallel [to today] is that you sort of start out below sea level and you've got to swim up just to get to sea level, and then to get to the sky-is-the-limit you've got to go even further, and you've already worked really hard just to be looked upon as a law-abiding, regular person that deserves to do great things in life.
Q: Elam's relationship with Cullen also gets more complicated over time. How do you think power and success affects friendships? Do you have advice for the two?
A: Sometimes when you do achieve things in your life, you may not recognize the change that may happen in you because you have experienced different things. Some people who haven't experienced those things may not be where you are… There are two sides to it… My advice is to be honest with where you are at that time, and aware of it where you are, and communicate. You just have to respect others and appreciate where you both want to go… A true friend will always be a true friend.
Q: You have an album coming out in September. Will we hear any Hell on Wheels themes or nods to the show?
A: The show inspires the freedom in me as an artist. I can't say that it influenced one specific song or whatever, but it definitely inspires me be more creative and reminds me of the value of being able to do what I do. Also, wanting to say something substantial and wanting to say something that means something, that's what it does. Also, I've been toying with the idea of being the first rapper to ride a horse on stage. [Laughs] I'm just joking.
Click here to read an interview with Anson Mount, who plays Cullen Bohannon on AMC's Hell on Wheels
Read More