Uncategorized
Louise Ellison Column – Work Set to Resume on Transcontinental Railroad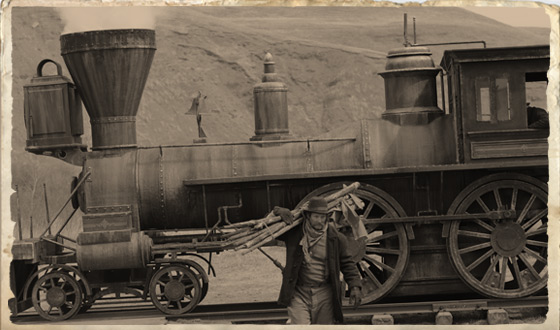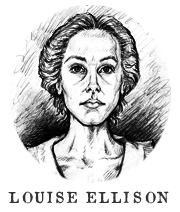 NEW YORK, NY
February 13, 1867
With spring fast approaching, work on the Union Pacific railroad is set to resume next month. The company responsible for construction of the nation's first transcontinental rail line suffered a catastrophic setback last fall, after an Indian attack destroyed the firm's primary work camp, known as 'Hell on Wheels.'
The attack left the camp a smoking ruin and claimed hundreds of lives, including Lily Bell, the famous "Fair-Haired Maiden of the West."
Progress was also slowed by the subsequent arrest of Union Pacific chief Thomas Durant, who was indicted on charges of fraud and embezzlement. He is currently serving time in Hudson Prison, awaiting appeal.
Despite setbacks, the recently appointed new chief engineer, Martin Delaney, remains optimistic. "We at the Union Pacific are excited to resume work uniting this great nation, and I am thrilled to be at the forefront of creating a thriving civilization in the west. Mr. Durant built a solid foundation, and I am pleased to continue his legacy."
Delaney assumed his role after the disappearance of Cullen Bohannon, a former Confederate soldier who served under Durant and proved instrumental in protecting the South Platte Bridge from the Native attack. Bohannon was offered the position by outgoing Senator Charles Howard, but never arrived in New York to meet with the board and formally accept. He is currently missing and presumed dead.
With the position vacant and the winter thaw approaching, Delaney was recommended as a suitable replacement by Senator Nathan Metcalf, Undersecretary of Railroads. Delaney formerly served as chief engineer for the Westwood and Upclair Railway.
The Union Pacific is charged with constructing the westbound portion of the nation's first transcontinental railroad. The line extends from Omaha, NE until it joins with the Central Pacific line, currently building eastward from Sacramento, CA. The terminus point has not yet been decided, as the government is encouraging a "race" between the two firms, with a greater portion of subsidies going to whichever is able to lay more miles of track.
While the Union Pacific has been idle for the past several months, the Central Pacific has continued tunneling through the Sierra Mountains, with C.P. vice president Collis P. Huntington leading a primarily Chinese work force.
"We at the Central Pacific are deeply sorry for our competitor's recent troubles," said Huntington in a statement, "but the upside is that Mr. Durant's mismanagement will allow an even greater portion of our nation's most important transcontinental link to be built by the superior firm. We wish Mr. Delaney the best of luck. It seems the race is on."
Read More