Uncategorized
Louise Ellison Column – Union Pacific Chief Arrested, Charged With Fraud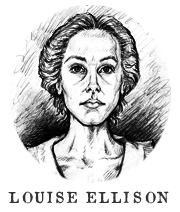 NEW YORK, NY
October 23, 1866
The leadership of the Union Pacific, one of two firms working on North America's first transcontinental railroad, is in disarray following the arrest of Chief Engineer Thomas Durant last week in Omaha, NE. Mr. Durant was apprehended after surviving a devastating Indian attack in the work camp known as 'Hell on Wheels,' where he had been living and overseeing construction.
The United States government charged Mr. Durant with widespread fraud and embezzlement after a package containing allegedly forged railroad expense reports was mailed to the U.P. offices in New York City. The source of the information has not been disclosed.
"We believe Mr. Durant has been picking the pocket of the American public since this railroad's inception," said Senator Charles Howard, "and now is the time for him to stand before a court of law and be held accountable for his actions."
As a result of the charges, Mr. Durant has been removed from his position on the Union Pacific board, though he remains the primary stockholder of Credit Mobilier, the construction firm hired by the U.P. to manage daily operations.
The former U.P. chief steadfastly maintains his innocence. "To suggest I would attempt to defraud the Union Pacific after giving so much of my life to ensure its success is beyond ridiculous," said Durant. "Senator Howard should be ashamed to be wasting the court's time pursuing such a fatuously misguided witch hunt. I am confident a thorough examination of the accounting will show I am innocent of all charges."
The president of the Union Pacific's board, Oakes Ames, refused to directly address Durant's alleged improprieties, instead issuing this statement to reporters: "Building the nation's first transcontinental railway is an unprecedented endeavor, involving dozens of interconnected agencies in different states and territories all across the country. What on the surface appears as fraud may be revealed as merely forward-thinking financial management in a complex environment. It is clear these alleged documents will require extensive examination, and the Union Pacific will not comment on Mr. Durant's legal situation until that investigation is completed."
Mr. Durant's trial date is scheduled for November 10th. Should he be found guilty, he will serve his time at Hudson Prison in New York, pending appeal.
The top candidate to fill the vacant position of Chief Engineer is Cullen Bohannon, a former Confederate soldier who served under Mr. Durant and proved instrumental in protecting the recently-constructed South Platte Bridge during the Indian attack. He was offered the job by Senator Howard, but has yet to meet with the Union Pacific's board to formally accept.
That meeting has been tentatively scheduled for January.
Read More