Uncategorized
Louise Ellison Column – New U.P. Chief Cullen Bohannon Misses Meeting With Board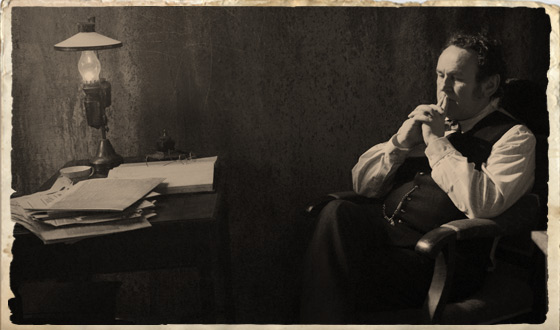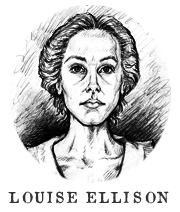 NEW YORK, NY
January 17, 1867
Cullen Bohannon, set to assume the role of Chief Engineer of the Union Pacific, missed his first meeting with the U.P. board yesterday, leaving his leadership of the railroad in question. As of this writing, Mr. Bohannon has not been located. He was last seen in the burnt-out remains of 'Hell on Wheels' in October, following the devastating Indian attack on the U.P. camp.
The U.P.'s previous Chief Engineer, Thomas Durant, was arrested on fraud charges after the attack, prompting Senator Charles Howard to offer the job to Mr. Bohannon on the condition he travel to New York and meet with the board. The meeting was scheduled to take place yesterday, but Bohannon never arrived.
"We at the Union Pacific are confident Mr. Bohannon had good reason to miss this meeting," said board president Oakes Ames. "We hope his delay is brief, and we expect him to arrive in New York soon so we can resume operations on this noble endeavor."
Bohannon's disappearance has caused a ripple among stockholders, prompting fears the Union Pacific may not be able to complete its section of the transcontinental railway on time and on budget. Mr. Ames is facing pressure to appoint a new Chief Engineer immediately.
"The railroad must press on, with or without Mr. Bohannon," said Nathan Metcalf, Undersecretary of Railroads for the U.S. government. "There are dozens of qualified men who are champing at the bit to take charge of this generational achievement, and the American public will not tolerate a candidate who cannot even be bothered to meet his employers."
Metcalf went on to say that if Mr. Bohannon does not resurface in the next several days, the Union Pacific is expected to name another candidate for the Chief Engineer position.
The most likely selection is Martin Delaney, former Chief Engineer of the Westwood and Upclair Railway in Massachusetts. Some stockholders have criticized Delaney for his limited experience on long-haul railroad lines, but an aggressive lobby from Mr. Metcalf, senior senator from Massachusetts, has put him at the top of the list.
"I've known this fine young gentleman for quite some time," effused Senator Metcalf, "and I know he has the temperament to make a fine replacement for Mr. Thomas Durant. The best thing for the Union Pacific would be to hire Mr. Delaney post haste, whether or not Mr. Bohannon decides to grace us with his presence."
Read More