Uncategorized
Louise Ellison Column – Hell on Wheels Stalled After Search for Missing Infant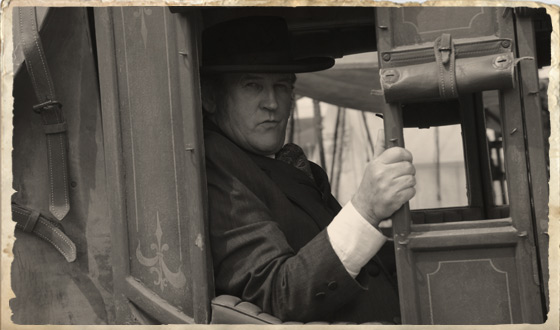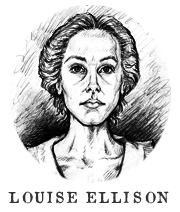 HELL ON WHEELS, NE — The Union Pacific's primary work camp is facing significant delay after a severe thunderstorm washed out the tracks and buried the town in mud.
'Hell on Wheels' is a mobile town that travels with the tracks as the U.P. builds westward across the country at a rate of two miles a day. When the Chief Engineer decides 'end of rails' is too far from the current camp, the tents are packed up and moved down the line.
Chief Engineer Cullen Bohannon decided yesterday to move the town, but the process was interrupted when an infant belonging to former railroad dove Eva Toole went missing from the tent she shares with freedman Elam Ferguson, the U.P.'s chief of police. The time lost looking for the child meant everything was not fully packed by the time the storm hit.
Each day of lost work costs investors thousands of dollars, and the U.P. board has been less than satisfied with Mr. Bohannon's explanation for the delay.
While Mr. Bohannon did order the men to continue packing, many were swayed by an offer from the former head of the Union Pacific, Thomas Durant, who was in town on business. Mr. Durant said he would provide a reward of twenty gold eagles, or $400, to the first person who could locate the child. Many railroad workers, typically making $1.50 a day, dropped everything to aid in the search.
Reports of vandalism and looting increased fourfold during the fevered hunt, as both Irish and freedmen workers accused the other of breaking into personal tents and removing property under the guise of looking for the missing child.
Herschel Colton, the blacksmith's apprentice, even claimed to have witnessed a kidnapping during the chaos. "A couple of them black fellas hit a skinny Irishman over the head and dragged 'im off," said Herschel. When pressed for details about the victim or the perpetrators, Mr. Colton couldn't provide any, admitting to occasional trouble with his vision. Corroborating evidence of a kidnapping was never found.
The infant turned out not to be in town at all; after Mr. Ferguson and Mr. Bohannon learned two horses had been stolen from the camp, they followed a trail to discover the baby had been taken by a syphilitic railroad dove and her lovelorn suitor.
"Sara's been having some woman troubles as of late," said Phoenix Saloon proprietor Mickey McGinnes, of the accused kidnapper. "Maybe she and that eejit fella of hers thought they were startin' some kind of outlaw family."
Neither Sara nor her paramour, Jack Shaw, have returned to Hell on Wheels.
While the child was safely returned to her mother, the railroad is expected to experience a delay of at least two weeks, as it is impossible to move wagons or heavy machinery to the new site until the ground has dried and the washout has been repaired.
Read More