Uncategorized
Hell on Wheels Handbook – The Sazerac Cocktail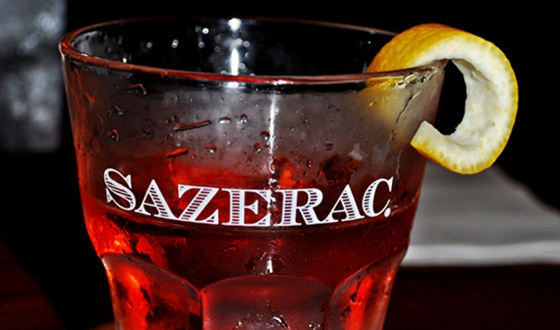 The Sazerac, one of America's earliest cocktails, dates back to 1830s New Orleans. Antoine Peychaud, a French Quarter pharmacist, mixed medicinal bitters — sold as a cure for dysentery and other stomach ailments — with sugar and water, and added the solution to brandy. Peychaud's concoction became an instant hit, launching a brand that endures to this day. However, the drink did not receive its current name until 1859 when a liquor importer replaced the brandy with the French cognac Sazerac-de-Forge et Fils (to which he happened to hold the local sales rights) and opened the Sazerac Coffee House saloon.
With the help of the steamboats that traveled up the Mississippi River from New Orleans, the popular drink quickly found its way into Midwestern bars, later spreading as far as the Pacific Northwest. In the mining boomtown of Virginia City, Nevada, the fancy Sazerac House saloon, named for its signature drink, was already doing a bustling business by the mid-1860s. (Its owner, who died in a gun battle in 1866, is the model for a character in Roughing It, Mark Twain's western road-trip epic.)
By the early 1870s, Americans' tastes in liquor were shifting from brandy and cognac toward blended whiskeys. Rye replaced the cognac in the Sazerac, but the bitters remained a constant ingredient. Soon after, bartenders began incorporating a touch of absinthe. After the early 1900s when absinthe became illegal in the United States, it was replaced by the anise-based Herbsaint (an anagram for absinthe). The current recipe varies depending on the establishment but always includes rye or bourbon, bitters — usually Peychaud's and/or Angostura — sugar, an anise-based spirit, and a twist of lemon.
Read More