Press
Anson Mount Teases Season 3 to EW; Hell on Wheels TCA Panel Talks Redemption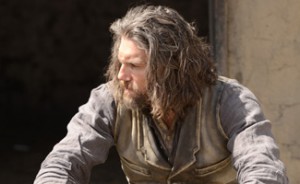 This week, Entertainment Weekly gets the Season 3 scoop from Anson Mount, while the show's Television Critics Association panel discusses the new season's themes. Plus, Mount answers Uproxx's 20 questions. Read on for more:
• Entertainment Weekly gets the Season 3 scoop from Anson Mount, who calls it "a season of maturation for Cullen."
• CableFAX, the Pittsburgh Post-Gazette and Zap2it attend the Hell on Wheels presentation at the Television Critics Association and learn from the new showrunner, John Wirth, that Season 3 has "gone more into the area of redemption or, as we call it, this is the season of reconstruction."
• Uproxx plays a version of 20 questions with Anson Mount, who reveals his last meal would be "a pile of pulled pork BBQ, sides of green beans and mashed taters, swallow it down with about a liter of coca-cola."
• "I get paid to ride a horse! And to be out in the sunshine. I am forever spoiled." That's what Anson Mount had to say to The Huffington Post about his Hell on Wheels gig.

• Anson Mount has a conversation with Ross Carey about Cullen's "addiction to violence," but now that "he's hit rock bottom, there's nowhere else to go but climb back out."
• On The Bobby D Show, Anson Mount and Common explain how they each started working professionally as an actor.
• On Chicago's WGN, Common and Anson Mount answer viewers' Twitter questions.
• Common and Anson Mount speak with Michigan's WZZM 13 — and Mount explains that westerns like Hell on Wheels are appealing because the "western is our martial arts film and it's tied into our heritage."
• Denver's KUSA speaks with Anson Mount and Common, who discuss how Hell on Wheels deals with the universal themes of greed, corruption and race.
• Yahoo! TV has Anson Mount's photos from the Television Critics Association press tour.
• TVLine previews Season 3 with a video that teases how "Cullen isn't quite a completely changed man — and he refuses to apologize for that."
• Check out new Season 3 photos plus another trailer, courtesy of Seriable.
• Technology Tell's Season 2 DVD review calls Hell on Wheels "a fine example of Western fare, but perhaps best of all, it doesn't particularly matter if you like Westerns, because this still will be fine stuff."
• To stay up-to-date with all the latest Hell on Wheels news, sign up for the weekly Hell on Wheels Telegraph.
Read More