Uncategorized
Q&A – David Von Ancken (Director)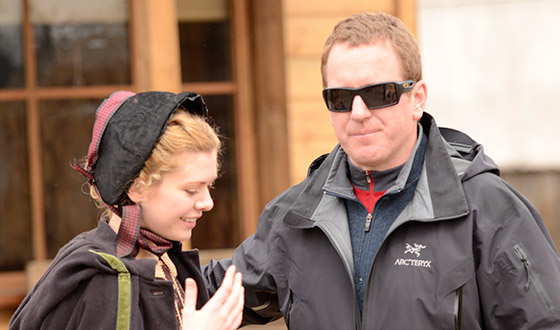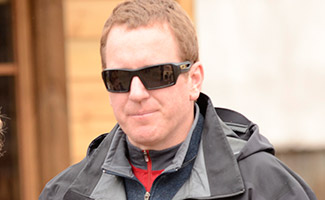 Director David Von Ancken, who helmed the Season 2 Premiere of AMC's Hell on Wheels, discusses Season 3's new direction and what it means to have a "N.A.R." philosophy.
Q: What's the best part about directing a show like Hell on Wheels?
A: Having to keep your head up for unexpected opportunities that come and go very rapidly, like changes in landscapes and changing environments. That's something specific to not being in a studio and not being in an urban location. Weather, environments, and even actors act differently when they're out there. I like Hell on Wheels to be as N.A.R. as possible, meaning no acting required, so if it's supposed to be cold, we try to make them cold… I like to make it real.
Q: You directed the very first episode of Hell on Wheels. How has the series evolved since then?
A: The first year was figuring out our show. I think now, with our new show runner and writer team, there's a new direction really focusing more on character as far as I can tell. And we're incorporating the spectacle of being out in big sky country… I find it really exciting.
Q: Has your approach as a director changed over the seasons?
A: I enjoy putting actors in places that are lined up with the story, and then just monitoring their performance for authentic paths… This is a show made by adults, and there's very little ego up there and there's very little room for it. Anson [Mount] and Colm Meaney set a tone that it's about the work and you better come prepared because things move very fast.
Q: Walk us through a day in the life of a Hell on Wheels director…
A: You're up before light and you're driving in the dark to the set… You have a early morning meeting over breakfast in the dark, making sure everything is there. And then I'll usually walk the sets 45 minutes before call, just making sure everything is in place… Our people come ready to play… And we like to shoot really early takes… I find that if you do take after take after take, the acting flattens out.
VIDEO: Inside the Hell on Wheels Season 2 Premiere
Q: What's been your favorite Hell on Wheels moment to direct so far and why?
A: There was a moment in Season 1 where there was a funnel cloud, an actual tornado coming down over our set…and the purple and yellow sky was dipping down and the sky was swirling around…and I said, "Anson, let's go shoot something of you just running around, and I'm going to incorporate this sky." It was insane looking, and when we cut into the episode it stayed, and people thought it was a cool digital effect.
Q: You directed the episode where Cullen and Lily finally consummate their relationship. What's the trick to directing a good love scene?
A: I try to keep them as simple as possible, and in this case both these people, these characters have come to this remote location, with this simple bed and a caboose… So when we talked about it, we stripped down the set so it was just me, the cameraman and the actors, and just tried to let them fall away from it. And try to forget that we're there. And after a while, they did.
Q: If you lived in the 1860s, which character on Hell on Wheels do you think you'd be most like?
A: Cullen of course. [Laughs] Shoot first and ask questions later.
Click here to read an interview with Anson Mount, who plays Cullen Bohannon on AMC's Hell on Wheels.
Read More